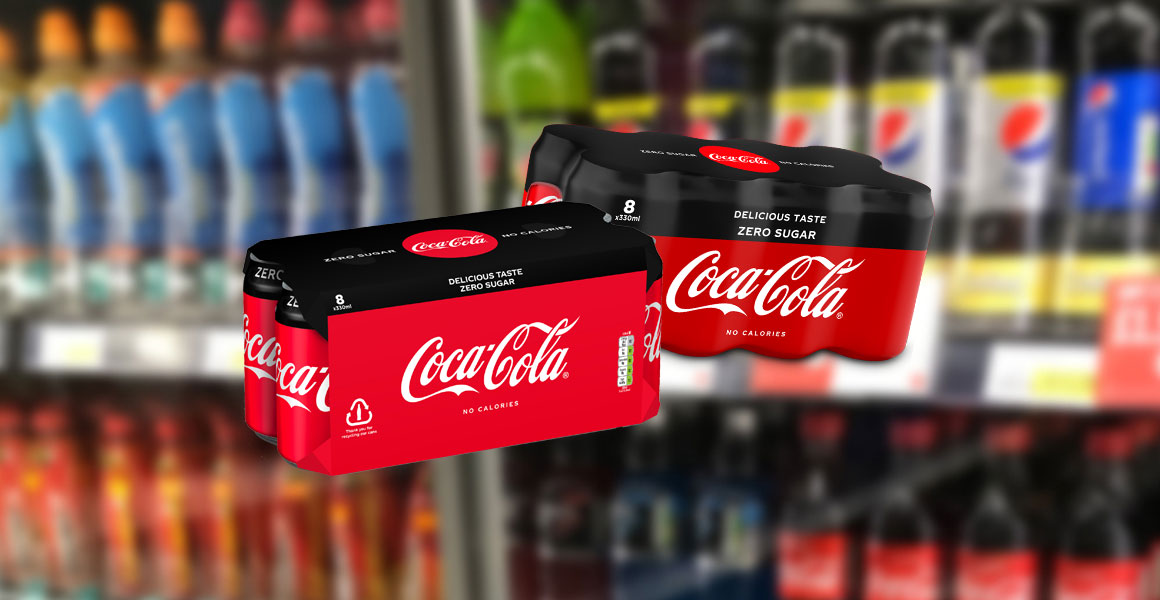 Coca-Cola European Partners will end the use of plastic shrink-wrap across all multipacks of cans sold in Great Britain and replace it with cardboard.
More than 30 million packs sold to consumers each year will no longer be wrapped in plastic.
The new cardboard multipacks will be introduced on four, six and eight packs of cans across all brands, including Coca-Cola (original and zero sugar), Diet Coke, Fanta, Sprite, Dr Pepper and Lilt. The packs will transition to cardboard over the next 18 months.
Multipacks of ten cans or more are already wrapped in cardboard.
The move is part of a wider initiative being introduced across Western Europe and will remove 4,000 tonnes of plastic from circulation across the region.
The switch to cardboard is the latest change from Coca-Cola as part of its sustainable packaging strategy, launched in 2017, in which it set out its ambition to work with others to ensure that all of its packaging is recovered so that more is recycled and none ends up as waste.