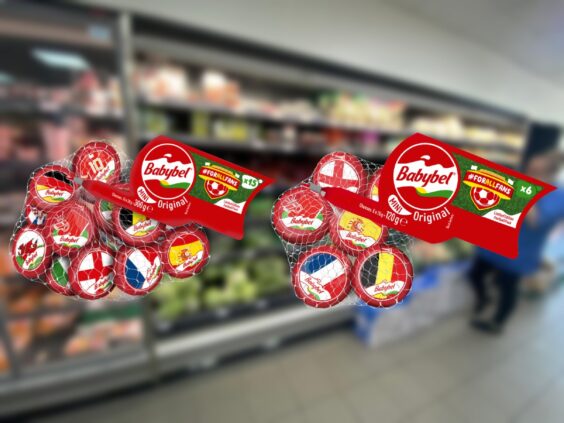 Babybel has released a limited-edition football pack to kick off the summer of sport, available now until 11 July.
The limited-edition packs features 20 flags of some of the nation's competing this year, and will appear across original and light packs of six, 10, 12 and 15 in line with the suppliers #Forallfans campaign.
#Forallfans aims to reinforce that sport is for everyone, regardless of skillset, age or activity and encourage consumers to get "snacktive" this summer.
Product news: Babybel Plus launched
A competition is also being launched, alongside the limited-edition packs, to make donations to local grassroots sports teams by offering the public the opportunity to win one of five £1,000 donations.
Consumers can enter by sharing a "snackable skill" on Instagram, Facebook or Twitter, which can be anything from celebratory dances to football trick shots.
Retailers can find out more on the competition by visiting babybel.co.uk/forallfans.
Read more product news