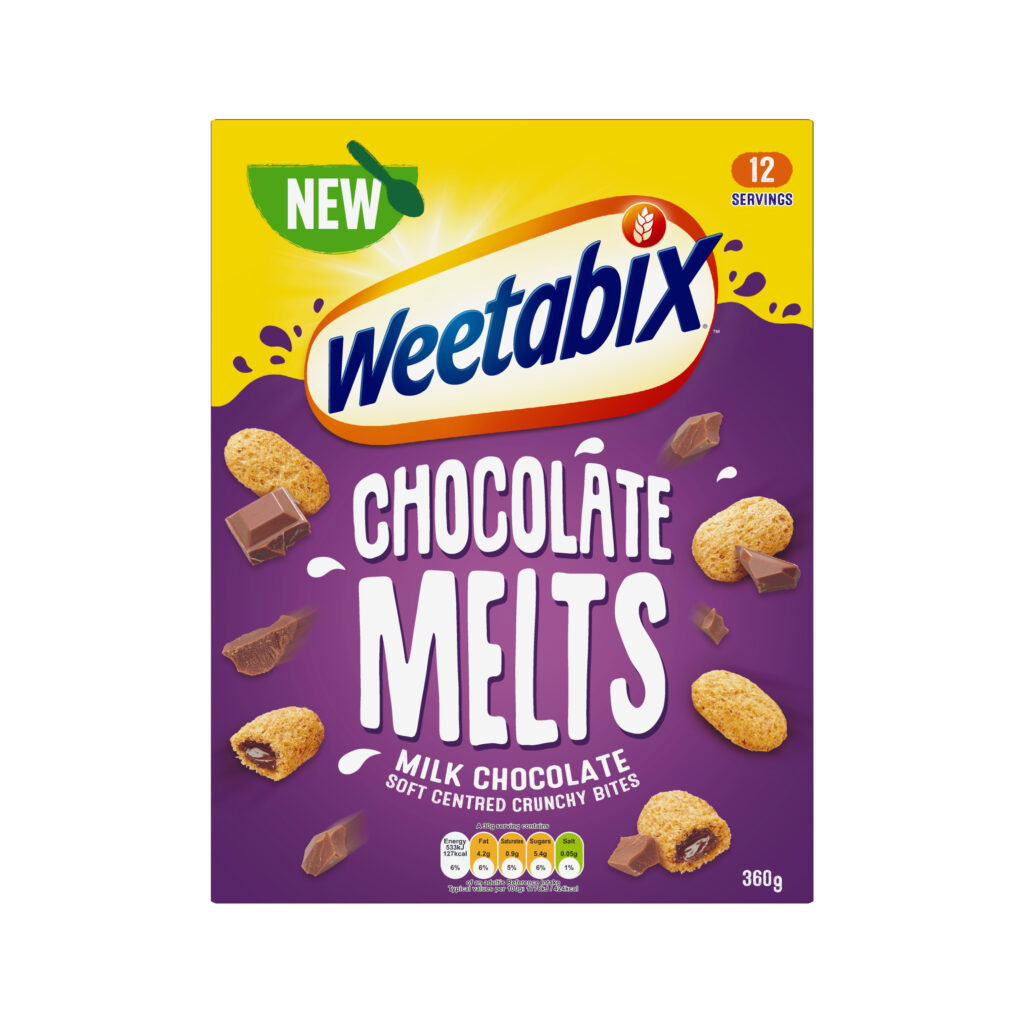 Weetabix has added to its cereals range with a new sub-brand, Melts, available now in milk and white chocolate varieties with an RRP of £2.99 each.
Weetabix Melts comprise a soft centre filled with chocolate with a crunchy outer shell. The supplier said it is designed to meet the growing demand for "indulgent yet nutritious cereals", with the 'tasty' cereal category seeing a 12.1% growth over the past year.
Melts have no 'red traffic lights' on its nutritional labels, and are classified as non-HFSS.
The launch will be supported by a £2.5m investment over 12 months, including a new TV advert set to air in the summer, as well as social media and influencer campaigns.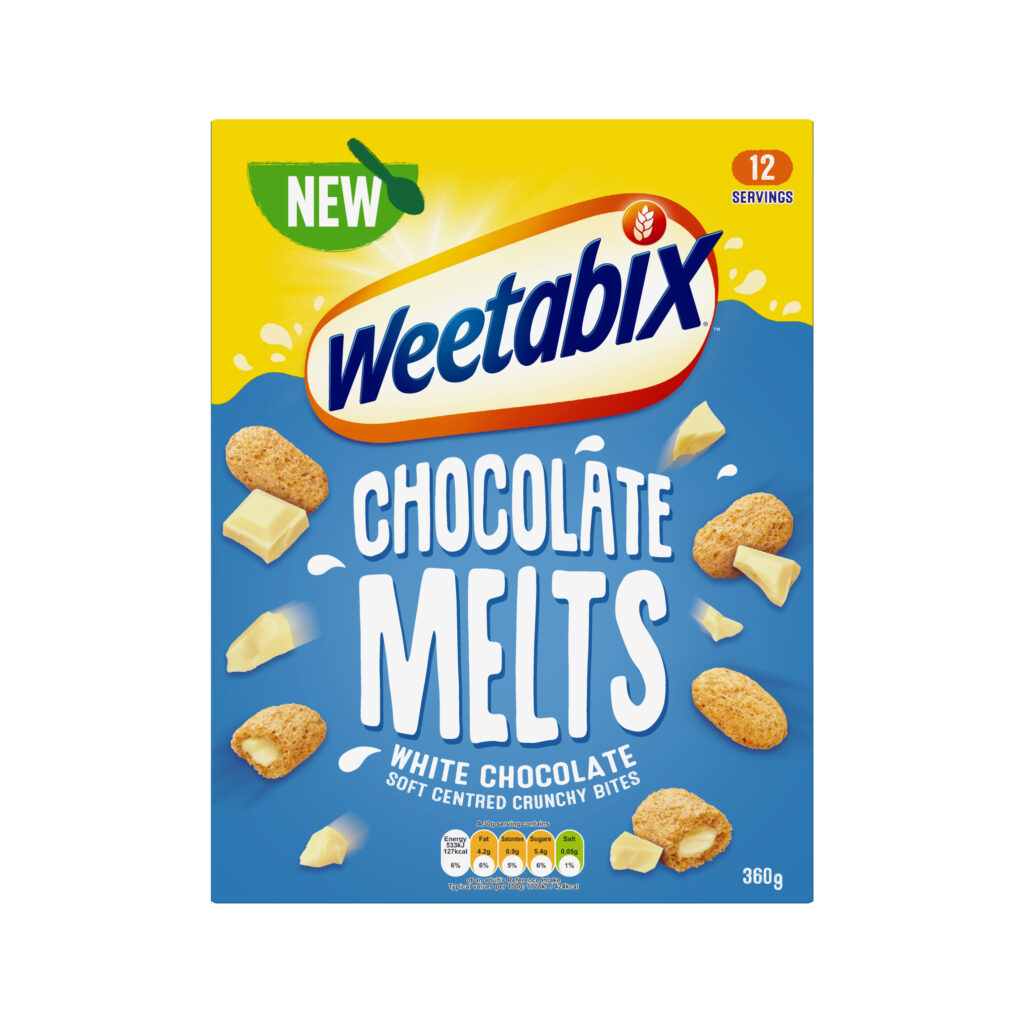 In-store and online shopper activations will also ensure further awareness at point of purchase.
Gareth Turner, head of brand at Weetabix Food Company, said: "Taste is without a doubt the number one driver of purchase within cereals. Weetabix Melts allow us to appeal to shoppers looking for a more indulgent option at breakfast or for a snack, with the added reassurance of health and quality that consumers know and expect from the Weetabix brand.
"As Melts are classified as non-HFSS, we intend to support the launch with a significant campaign, driving footfall and bringing excitement to the cereal aisle."
Read more product news