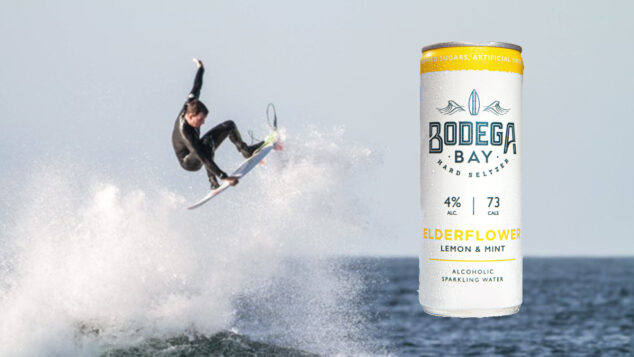 Hard seltzer brand Bodega Bay has partnered with Irish surfer Gearoid McDaid as the brand's UK ambassador.
The four-time men's Irish national surfing champion will appear in dedicated advertising campaigns for the brand.
Treasury Wine Estates launches 19 Crimes Hard Seltzer in two flavours
Luis Coutinho, head of marketing at Bodega Bay, said: "I am delighted to welcome Gearoid to the Bodega Bay team. His skill on the waves and dedication to surfing while still making time to have fun and enjoy a drink responsibly highlight the true ethos of what we at Bodega Bay believe – work hard, but always leave time to relax and enjoy life.
McDaid added: "Bodega Bay really captures what is important – purity, fun, care of the environment, as well as doing its part to provide clean water to third world countries through their partnership with the Thirst Project. I'm proud to be working with such a fun, conscious, purposed and out-going drink brand."
Read more product news