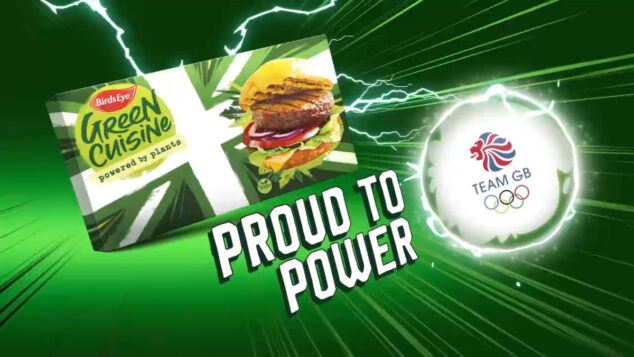 Birds Eye is launching a new £2.7m ad campaign ahead of the Tokyo Olympics to mark its partnership with Team GB, which includes an on-pack promotion across products in its Green Cuisine plant-based range.
Launching on 5 July, the promotion will offer prizes to shoppers including lunch with a Team GB athlete, signed Team GB merchandise, exercise class vouchers, and product vouchers.
Additionally, there will be a TV ad and social media activity featuring prominent Team GB athletes, three of whom are brand ambassadors. These include Artistic Gymnast Max Whitlock, Heavyweight Boxer Cheavon Clarke, and 400m Sprinter Laviai Nielsen.
Yoplait launches on-pack Moments of Gold promo with Team GB
Sarah Koppens, Birds Eye UK&I marketing director, said: "Working with Team GB is such a natural and obvious fit because their athletes need to be at the peak of their physical condition in order to deliver their best performances – and balanced, tasty nutrition has a huge role to play in achieving that. Green Cuisine products offer a great source of plant protein and other nutrients, forming the building blocks for muscles and bones and playing an important role for anyone who wants to lead an active lifestyle.
"As the fastest growing frozen meat-free brand, the recipe for our success has been the combination of launching original and exciting products with the support of heavyweight marketing campaigns. Shoppers trust Birds Eye as a family-facing brand on account of our long-established heritage, and the Green Cuisine range builds upon our expertise in the frozen category. The range perfectly meets the needs of shoppers, offering a number of meat-free alternatives of some of the nation's favourite, whilst providing nutrition, convenience and great taste.