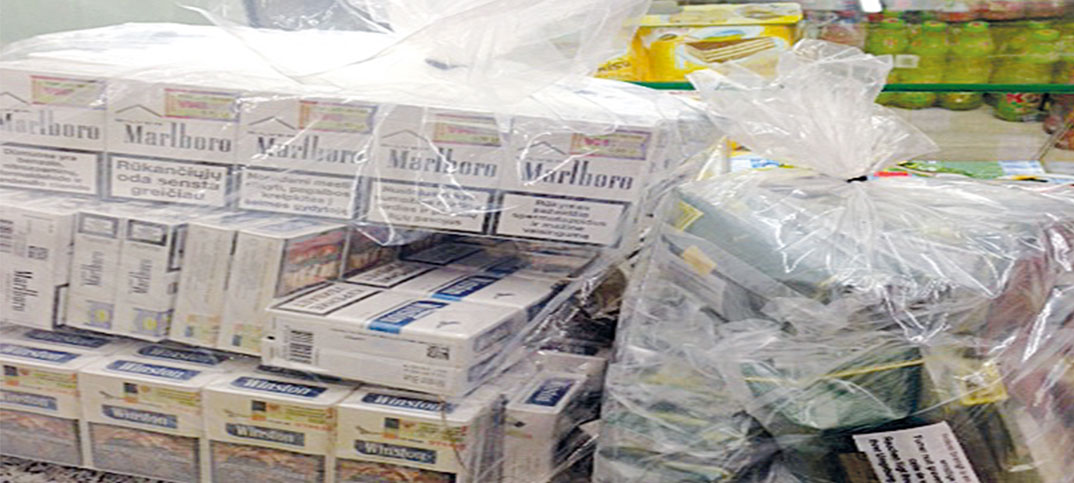 Police officers trying to crack down on illicit traders are being undermined by a loophole in the legal system.
The loophole is allowing retailers caught selling illicit tobacco and alcohol to continue operating their businesses – and many are exploiting the system to carry on selling illegal products.
Speaking to Retail Express, Sergeant Kim Enderby of Lincolnshire Police's Alcohol Licensing Team said the gap in the Licensing Act contradicts police officers.
"If we take someone to court for selling illicit tobacco or alcohol products, they have 21 days to lodge an appeal – and during those 21 days they can trade as usual," he explained.
"If they lodge an appeal, they don't have to give a reason. They can just say the decision was wrong."
Enderby added that these businesses are allowed to remain open until their court date, which can be more than six months after the decision is made.
Dishonest retailers are allegedly now doing more than ever to outsmart the system. "In many cases, people swap ownership of the business, and then apply for a new appeal as the court date approaches," Enderby said. "And they're becoming cleverer at hiding the links between owners."
He added that the police were powerless when businesses lodged appeals.
"All we can do is spread the word about what these businesses are doing," he said. "It does act as a slight deterrent, but it's not enough.
"Because of the nature of this system, it's becoming the public impression that we're doing nothing about these retailers, which is false."
Enderby said he wants the system overhauled, so that from the day the authorities make a decision it is enforced.
"In the long run it would send the message out that illegal trading will not be tolerated. The system clearly needs to have more teeth. I can understand the frustrations of legitimate retailers."
In recent months, he said five or six premises in Lincolnshire have had their licences revoked. Of those, four are still selling illegal alcohol or tobacco.
"We've written to the Government through our PCC, but have had no response," Enderby added. "And speaking to colleagues around the country, this is not just a problem in Lincolnshire."
James Lowman, chief executive of the ACS, agreed that there were issues with the speed of the appeals process, but was wary of altering the system in a way that would damage honest retailers.
"Trading with a licence is critical to many retailers' business, and it's a core principle of the law that people have the right to appeal and this should remain in the licensing system," he said.
"However, these appeals should be processed quickly so that if a retailer is competing unfairly they are taken out of the market as soon as possible. We also need to ensure that retailers who have licences removed for this reason should not be able to get another licence in the future or to run a business by putting someone else on the licence."
Meanwhile, NFRN Chief Executive Paul Baxter said: "We understand and share Lincolnshire Police's frustration and would also like these rogues to lose their licences – and for landlords to be prosecuted if they allow their premises to be used illegally."