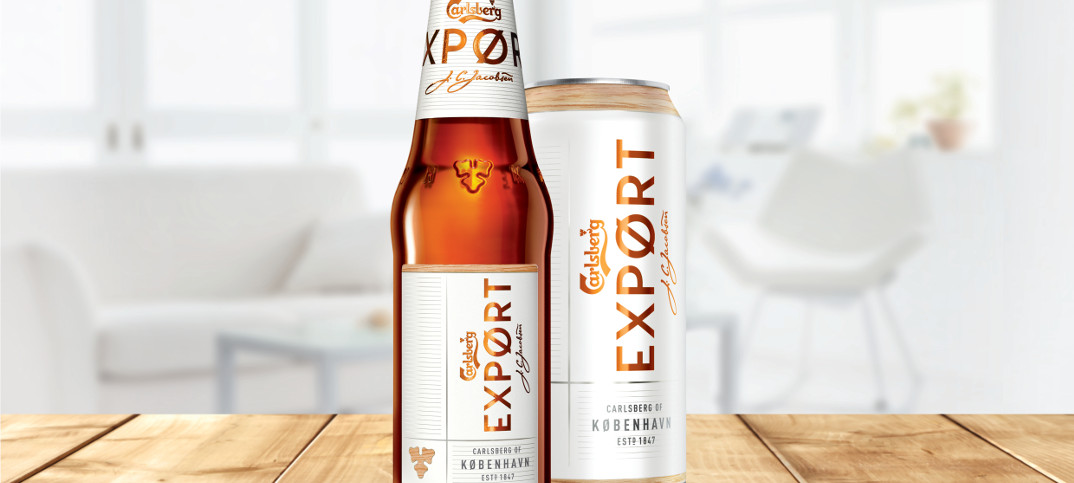 Alcohol
,
News
Carlsberg targets younger drinkers with revamped Export packs
Published:

2 mins read

By betterRetailing
In a bid to bring 18-34 years olds back to mainstream and premium beer, Carlsberg is relaunching its Export brand.
The brand is rolling out redesigned packaging from February, which aims to promote Carlsberg's Danish roots. The revamp will increase bottle sizes to 330ml, and launch a new 660ml bottle.
Carlsberg is teaming up with Danish actor Mads Mikkelsen for a £15m campaign that will promote that Denmark is regularly voted the happiest country in the world.
In the summer, the brand will roll out three limited-edition packs on its core range, calling it the 'København Collection'. Each design will promote a different ingredient; yeast, hops and barley.
Liam Newton, marketing vice president at Carlsberg, said: "We've seen success in the world beer market. If you tell people where brands are from it makes them more premium."
Supermarkets have previously attempted to offset the decline in mainstream and premium beer by reducing prices by 6% in the past five years, stocking larger packs and reducing ranges.
Hannah Jane Searle, category development manager at Carlsberg, said this has not been successful as young shoppers still feel mainstream brands are not relevant to them.
"The growth in world and craft beer is not enough to offset the decline. If we follow the decline now, by 2020 there could be a deficit of half a billion pounds in the category. Mainstream beer is important as it brings shoppers in and should encourage them to explore other areas. We need to take inspiration from world and craft," she added.
Comments
This article doesn't have any comments yet, be the first!
Become a Member to comment
Register to comment and get exclusive content and subscribe to the online and print versions of Retail News.
Become a member