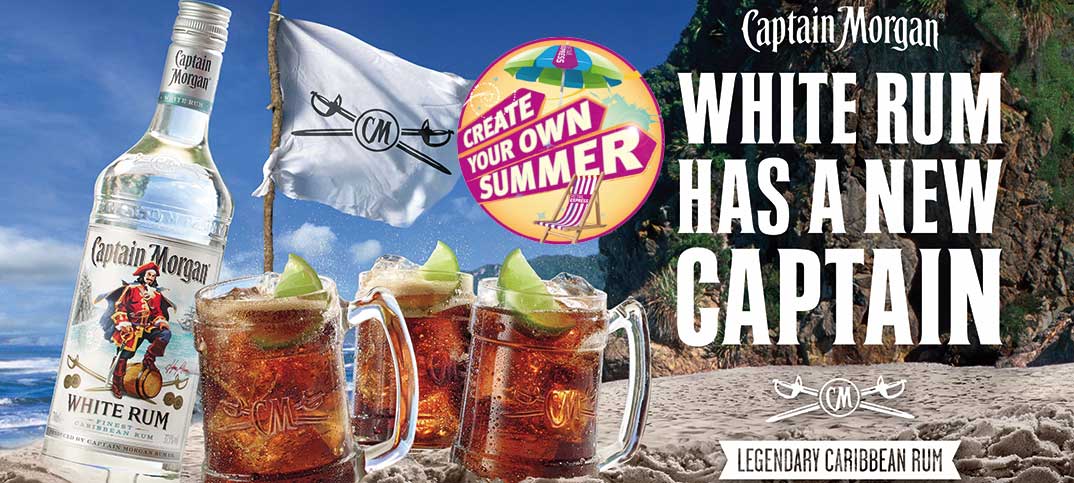 Following its launch earlier this year, Captain Morgan White Rum is embarking on a £1m campaign this summer.
The brand aims to target nearly three quarters of the legal drinking population with TV and outdoor advertising, social media and digital activity.
An estimated 18million consumers a month will be reached through a partnership with Buzzfeed.