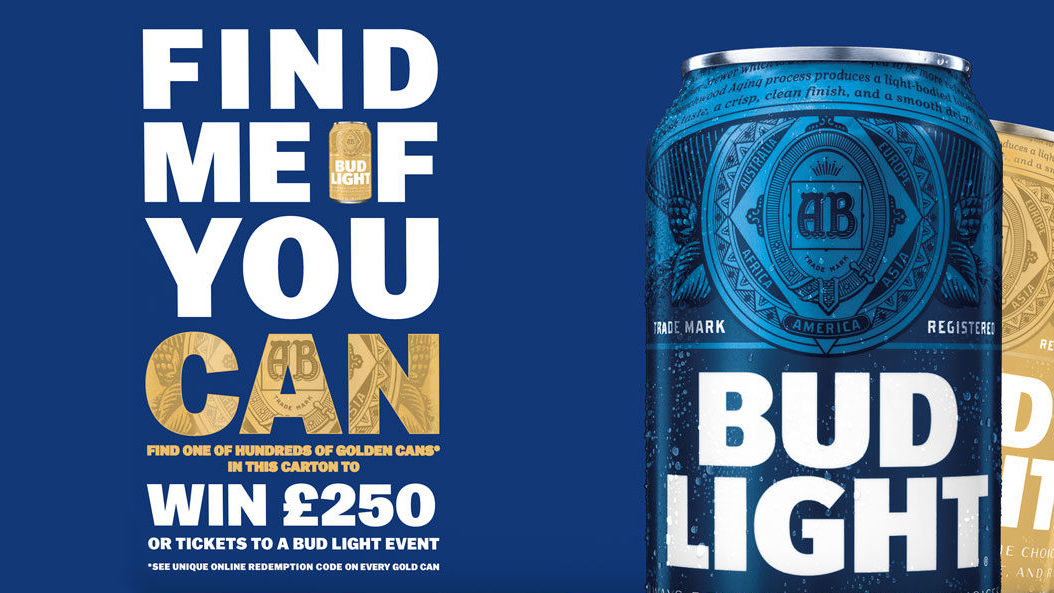 Budweiser Brewing Group's new promotion for Bud Light, 'The golden can: find me if you can', gives shoppers the chance to win £250.
Other prizes up for grabs include England football matches, National Football League UK games and more. Available on 200 cans, those who find one of the golden cans will be given a unique code they can enter online to claim their prize.
The promotion will run until October, and golden cans can be found hidden among 440ml multipacks of Bud Light across grocery and convenience stores.