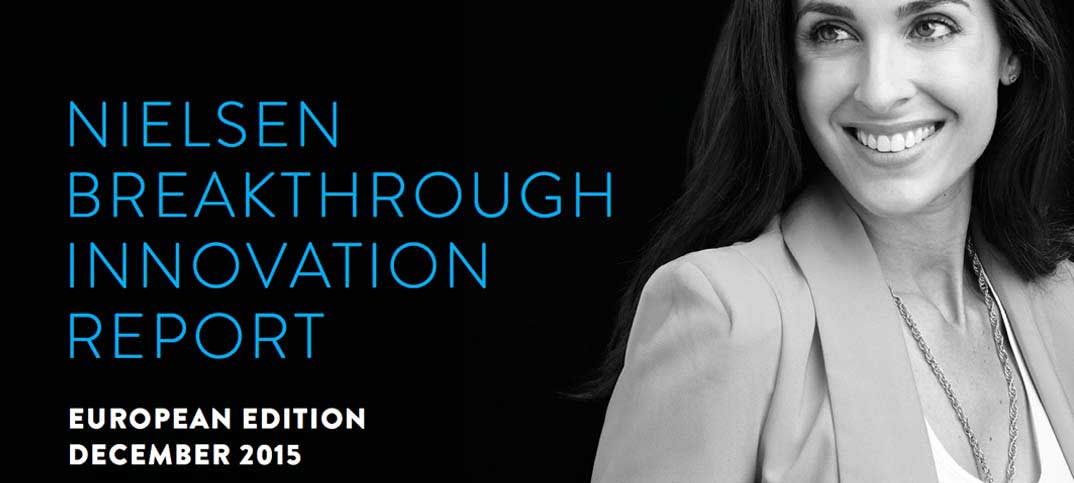 What makes a new product successful? Why do some things fly, and some things fall flat? And how the hell are retailers supposed to tell which ones they should put on their already crowded shelves?
An interesting report landed on my desk this week, from Nielsen. They analysed more than 8,500 launches across Europe this year to pick 18 winners that they say provide 'Breakthrough Innovation'.
Just 18 from 8,500. The report says that 75% of new lines fail to generate £100,000 in their first year and "are often delisted". So many new products, and such high failure rates…it's not worth the hassle, is it?
To qualify as "breakthrough innovation", Nielsen believes that a product has to:
Deliver a new proposition
Generate £10m sales in year one
Maintain at least 90% in the second year of trading
They have come up with a theory as to what products work. The Jobs Theory, they call it. Successful products work not because of demographics or how good the product actually is, but because they perform a job within the consumer's life.
Only one alcohol launch made the list – Strongbow Dark Fruit. So what did they get right, and what can retailers learn from it?
It's a sensible extension of a big brand. It looks great on shelf, and was dropped into a growing category.
So what job does it do for the shopper? I think the job here is about educating the consumer. Cider drinkers know Strongbow, and they also know that there have been a lot of fruit-based brand and range extensions. Consumers shy about trying other fruit-based varieties, wary of veering away from the cider they know, might use Strongbow Dark Fruit as a tester, a way in to new flavours while remaining 'brand loyal'.
And the lessons? Do the products that you stock do jobs? Is there a reason to buy, a reason to get excited about the new products that you try? It's worth looking at your whole range. They need to do a job for you before you can do your job for them, and your customers.
The Breakthrough Innovation Winners for 2015 are:
Ariel: 3-In-1 Pods (detergent)
Die Limo: Von Granini (beverage)
Dompé: (headache remedy)
Garnier: Fructis Schadenlöscher (hair care)
Garnier: Ultimate Blends (hair care)
Nivea: Cellular Anti-Age (face cream)
L'Oréal Paris: Elvive Fibrology (hair care)
Lay's: Xtra (salty snacks/crisps)
Scholl: Velvet Smooth Express Pedi (foot care)
Strongbow: Dark Fruit (beverage)
Sure: Compressed (deodorant)
Tchibo: Barista (coffee)
Tropicana: in Turkey (beverage)
Vanish: Gold Oxi Action (detergent)
Volvic: Juicy (beverage)
Yatekomo: (food)
Comments
This article doesn't have any comments yet, be the first!
Become a Member to comment
Register to comment and get exclusive content and subscribe to the online and print versions of Retail News.
Become a member