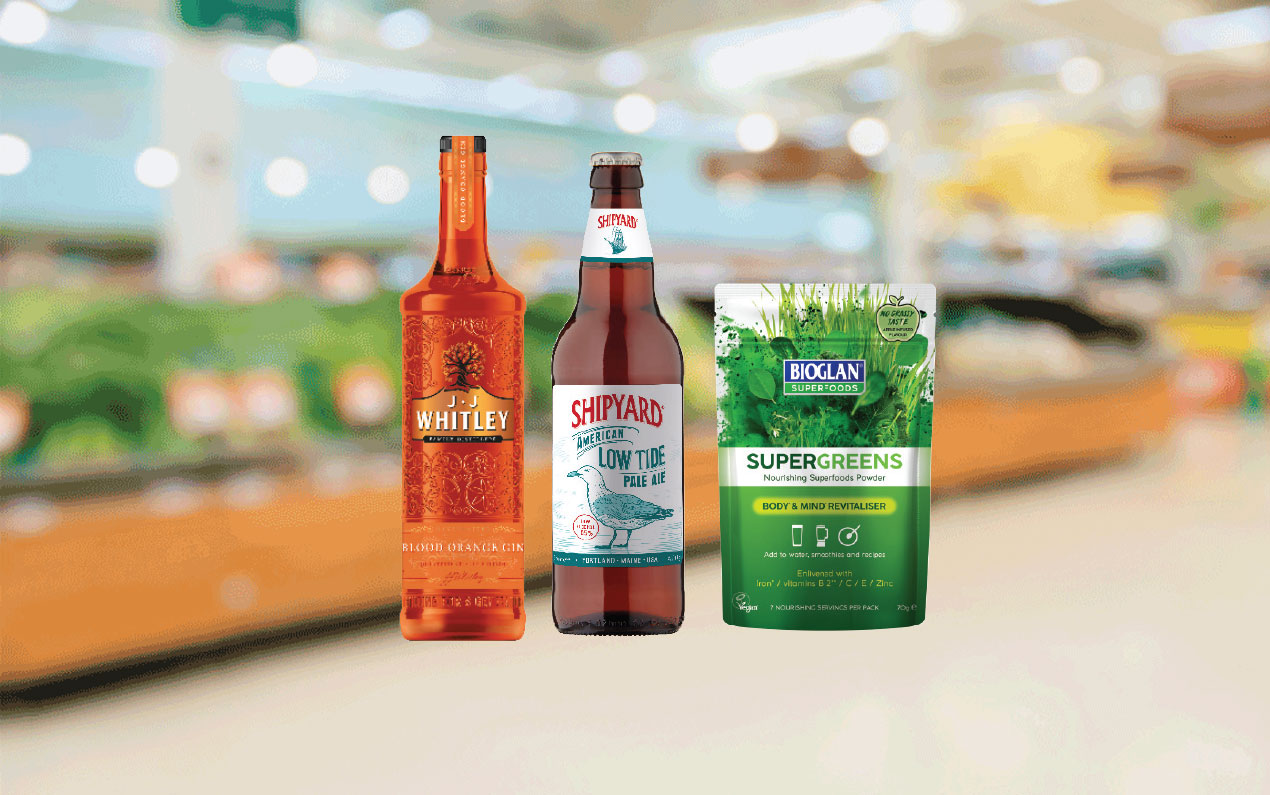 New blood for flavoured gins
---
JJ Whitley's new Blood Orange-flavoured gin joins Elderflower, Nettle, London Dry and Violet gin in the company's range.
RRP £18
---
Glad tidings for low- booze beer fans
---
US beer brand Shipyard is launching Low Tide, a 0.5% ABV pale, to appeal to consumers who view current low- and no-alcohol brews as 'flavourless'.
Contact shipyardbeer.co.uk
---
A big gin win for Pernod Ricard
---
Pernod Ricard has purchased Italian super-premium gin Malfy in a bid to increase customer spend in the spirits category.
RRP £20-£32
Contact charlotte.sylvester@pernod-ricard.co.uk
---
Prodigiously chunky chocolate bars
---
Prodigy Snacks' new bars are available in two flavours: Chunky Chocolate and Chunky Orange Chocolate with Baobab.
RRP £1.75
Contact sameer@prodigysnacks.com
---
Vegan cake bars with Bells on
---
Bells of Lazonby has launched premium vegan cake bars in Berry & Cashew, Nut Truffle and Ginger & Apricot flavours.
RRP £2.75 (four-pack)
Contact info@bellsoflazonby.co.uk
Don't miss our essential What to Stock guide

This handbook gathers data on the bestselling products across 28 categories in more than 3,000 stores.

Buy now