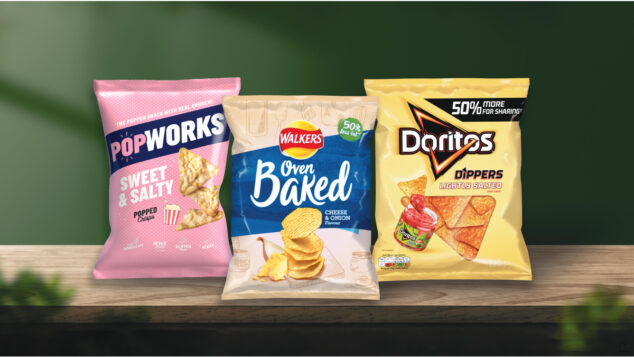 PepsiCo has announced its intention to make lower-calorie or healthier products 50% of its Walkers sales by 2025, as it continues to redevelop its portfolio.
Walkers will make an initial investment of £35m in the next three years to reformulate or launch new non-HFSS products, aiming for 30% of sales to come from non-HFSS snacks, with an additional 20% of sales to come from snacks sold in portions of 100 calories or less per packet.
The supplier has already made steps in this direction with the recent launch of Walkers 45% Less Salt, the non-HFSS potato crisp range containing nearly half the salt of regular Walkers crisps while maintaining the taste through new ingredients which replace sodium.
KP Snacks reveals HFSS reformulation strategy across key brands
Walkers is also reformulating Walkers Baked, Doritos Dippers and Popworks snacks, as well as launching a new healthier non-HFSS crisp range in the future.
Jason Richards, general manager of PepsiCo UK & Ireland, said: "This is a significant milestone in our long-term commitment to provide smart snacking choices, without compromising on taste. We've been making changes to our portfolio over many years, but now is the time for even bolder action."
Read more product news