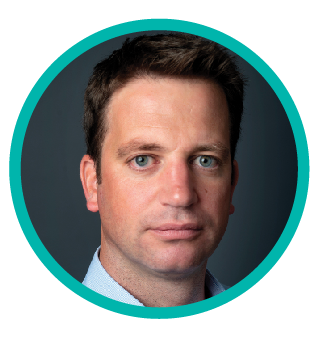 What should retailers stock?
There's no one-size-fits-all approach to follow as every store and its customer base is unique. Some current menthol and crushball smokers may move into roll-your-own tobacco (RYO), others may opt for a different variety of the same cigarette brand, while others may switch to vaping.
However, by engaging with menthol and crushball shoppers now, retailers can gauge what their plans will be post-ban, and use this insight to effectively shape their range to avoid missing out on sales.
How will factory-made cigarettes be affected by the ban?
Many adult smokers are brand loyal, especially within factory-made cigarettes. Shoppers that want to continue smoking are likely to keep buying the same cigarette brand and just switch to the closest variety to it.
By monitoring tobacco sales and talking to customers about the ban, retailers can more effectively advise them on the most suitable product for them from their brand of choice.
As well as offering great customer service, retailers can use this insight to help plan their range and stock requirements in the lead up to 20 May.
What should retailers stock to meet demands in RYO tobacco?
As a result of the forthcoming changes, we may see some menthol smokers shift into buying RYO products, especially given the arrival of recent product innovations, such as Rizla Polar Blast crushball tips, that will help them continue with their flavour of choice.
How will vaping be affected by the ban?
While some adult smokers may simply switch to other traditional tobacco alternatives, many menthol consumers may also use this as an opportunity to explore new ways to stick with their flavour preference and move into vaping.
To prepare for this potential influx of ex-menthol smokers into the vaping category, retailers should ensure they stock up on easy-to-use pod mod systems like myblu. Any devices on offer should be supported by a strong range of menthol e-liquids and liquidpods, especially those including nic salts like myblu Intense, to help heavier smokers switch.
Regardless of the ban, the top-selling blu e-liquid flavour is menthol, so these varieties are already very popular within the vaping category and well worth stocking up on.
What in-store solutions are available to retailers to continue maximising their tobacco and vaping sales?
When it comes to vaping, retailers can display, advertise and promote vaping products in and around the store. Dynamic displays, eye-catching PoS and counter-top display units will help drive visibility and grab the attention of shoppers as soon as they walk through your door.
From a tobacco perspective, given the display ban, it's crucial that retailers and their staff know what products and brands they have on offer in order to advise customers effectively. Training is key to success in this regard, so taking time to talk staff through the ranges on offer will go a long way to help protect and maximise their sales post-ban.