In the 12 weeks since the menthol ban came into force, the vaping category has grown by 12.6%, with sales of menthol products up 44.6%.
According to Juul Labs UK, e-cigarettes are the largest sector in the next-gen nicotine category, and recent data from industry analysts IRI shows double-digit growth in e-cigarette sales in the 12 weeks after the removal of menthol cigarettes from stores, compared to the twelve weeks prior.
Juul Labs adds Menthol flavour to range
The supplier explains that since 20 May this year, when it became illegal for manufacturers to produce, and retailers to sell, characterizing flavoured cigarettes as part of the revised European Tobacco Products Directive, the vaping category has continued to grow as retailers provide smokers with more alternatives to combustible cigarettes.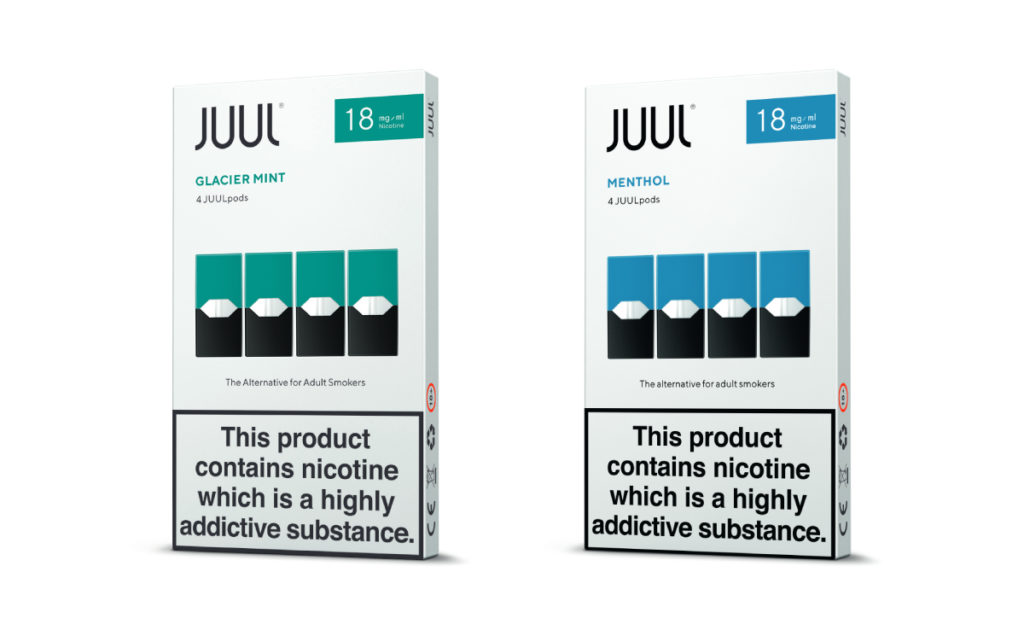 John Patterson, sales director at Juul Labs UK, said when examining total sales across closed and open systems in the 12 weeks pre and post the removal of menthol cigarettes, menthol and mint products contributed to almost 60% of all growth in the category, with menthol flavours alone responsible for 36% of all growth.
Patterson pointed to the brand's Glacier Mint and Menthol Juul pods as key drivers and must-stock products for retailers: "With vaping products, smokers have a choice of flavours and a range of alternative options that may help them transition away from combustible cigarettes.
Juul Labs launches Rich Tobacco e-liquid
"Since May, Glacier Mint Juul pods have remained the number one refill kit in the closed pod sector in the UK, and Menthol Juul pods have performed strongly. Retailers who stock the Juul range could therefore grow their category sales and offer smokers a credible alternative to cigarettes, which continue to be the number one cause of preventable death in the UK."
As part of Juul Labs' commitment to responsible retailing, the company is continuing to invest in its Challenge 25 age verification policy, providing retailer training, alongside mystery shopping audits to limit appeal to underage individuals.
Order your copy of Vape Retailer today, the leading vape magazine for the convenience sector. Click here for vape product news and category advice.