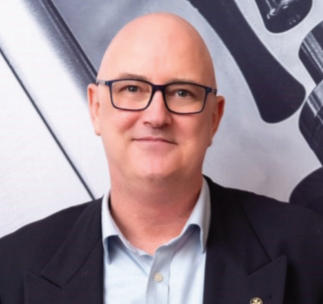 After an arduous period of rumour and uncertainty, England re-entered lockdown on 4 November. It joined the other three nations of the UK, which had already implemented some degree of restriction.
Just as many retailers across the market were once again finding their feet, it was a bitter pill to swallow.
While there can be no nonchalance in handling the Covid-19 pandemic, the impact of lockdown itself must also be assessed. UKVIA members know better than most that the ideal retail experience is personal; we like to purchase and consume our products in different ways.
Vape and convenience stores have shown incredible ingenuity to provide things like delivery services, but it won't be the right fit for everyone.
UKVIA expresses disappointment over closure of vape stores following lockdown announcement
Before this latest lockdown, I wrote to ministers on behalf of the UKVIA, our members and the industry at large, to business secretary Alok Sharma, small business minister Paul Scully and public health minister Jo Churchill. No matter the circumstances, we cannot ignore the public health toll of smoking, which kills more than 200 people a day in England. People need access to harm-reduction products guaranteed.
Consequently, I called on ministers to consider essential status for vape retailers. We have seen a similar approach in other European countries and are convinced it would be of benefit here. The value of expert advice, as well as a face-to-face shopping experience (with Covid-19 safeguards) cannot be overstated for many people.
UKVIA: Brexit and the future of vaping regulation
Our number-one priority is to ensure that no vaper returns to smoking during lockdown, and that no smoker feels that alternatives are beyond their reach.
Vape stores and convenience stores are well-placed to welcome smokers and vapers in a safe manner with PPE and social distancing. As off-licences are still being allowed to sell alcohol, it is illogical that vape stores cannot continue helping those trying to quit cigarettes.
I wish the entire retail sector the best at this challenging time; as always, we will endure, adapt and thrive once more.
Order your copy of Vape Retailer today, the leading vape magazine for the convenience sector. Click here for vape product news and category advice.