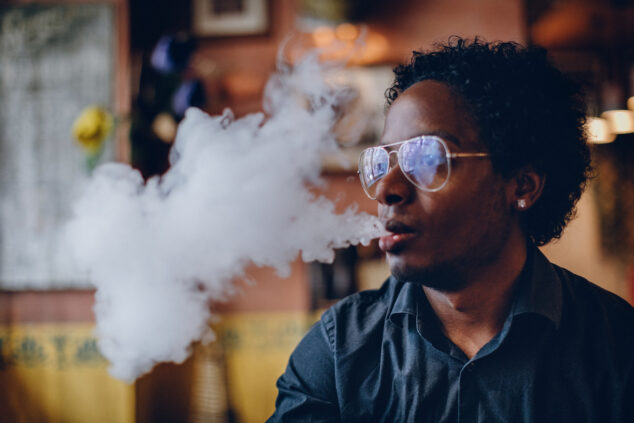 The Scottish government has warned retailers big and small to "immediately" check the legitimacy of their disposable vaping products in stock, following advice from Scottish Trading Standards teams.
A letter, shared with betterRetailing, was sent on 5 October to all businesses registered to sell vaping products under the country's tobacco register. It read: "We have been alerted to some information from Trading Standards as to the availability of a number of disposable nicotine vaping products on the market that breach the requirements of the Tobacco and Related Product Regulations 2016 (TARP).
"You should immediately check your stock of disposable electronic cigarettes to ensure they meet the requirements of the TARP regulations."
How to spot non-compliant vape products
Retailers were urged to check all products stocked have a UK address for the importer or manufacturer, and that the nicotine content is not more than 2% or 2ml of liquid. It said this is "usually about 600 puffs".
Products must also have health warnings and come with an information leaflet.
It advises that only e-cigarettes and e-liquids notified to healthcare regulator, the MHRA, can be legally sold, and a full list of notified products is available at http://cms.mhra.gov.uk/ecig
NFRN Scottish president Ferhan Ashiq described the growing volume of illicit disposable vaping products on sale as "posing a great risk for Scottish stores", with awareness of the laws still low among retailers.
While no brands were named in the Scottish government's warning, previous communications from Trading Standards' division in Scotland had identified Elf and Geek Bar branded products as having illicit equivalents on the market.
Both brands produce and sell products that comply with all UK legislation, but counterfeit and non-compliant versions have been spotted on sale in stores, sourced from illegitimate sources.
Trading standards 'conducting inspections' in stores due to rise in illegal disposable vaping products
betterRetailing understands Geek Bar is in contact with Trading Standards' teams in Scotland and is supporting efforts to clean up the disposable vaping market.
A source within Trading Standards warned that store inspections were taking place separately and alongside annual firework-licence checks to make sure new restrictions on firework sales are being adhered to.
An amendment to Scottish law put in place this year bans stores from selling fireworks to the public outside the "daytime hours" of 7am to 6pm. The times when fireworks can be used by the public has also been restricted. It is also no longer legal to sell more than 5kg of fireworks to a member of the public at any one time.
Order your copy of Vape Retailer today, the leading vape magazine for the convenience sector. Click here for vape product news and category advice.