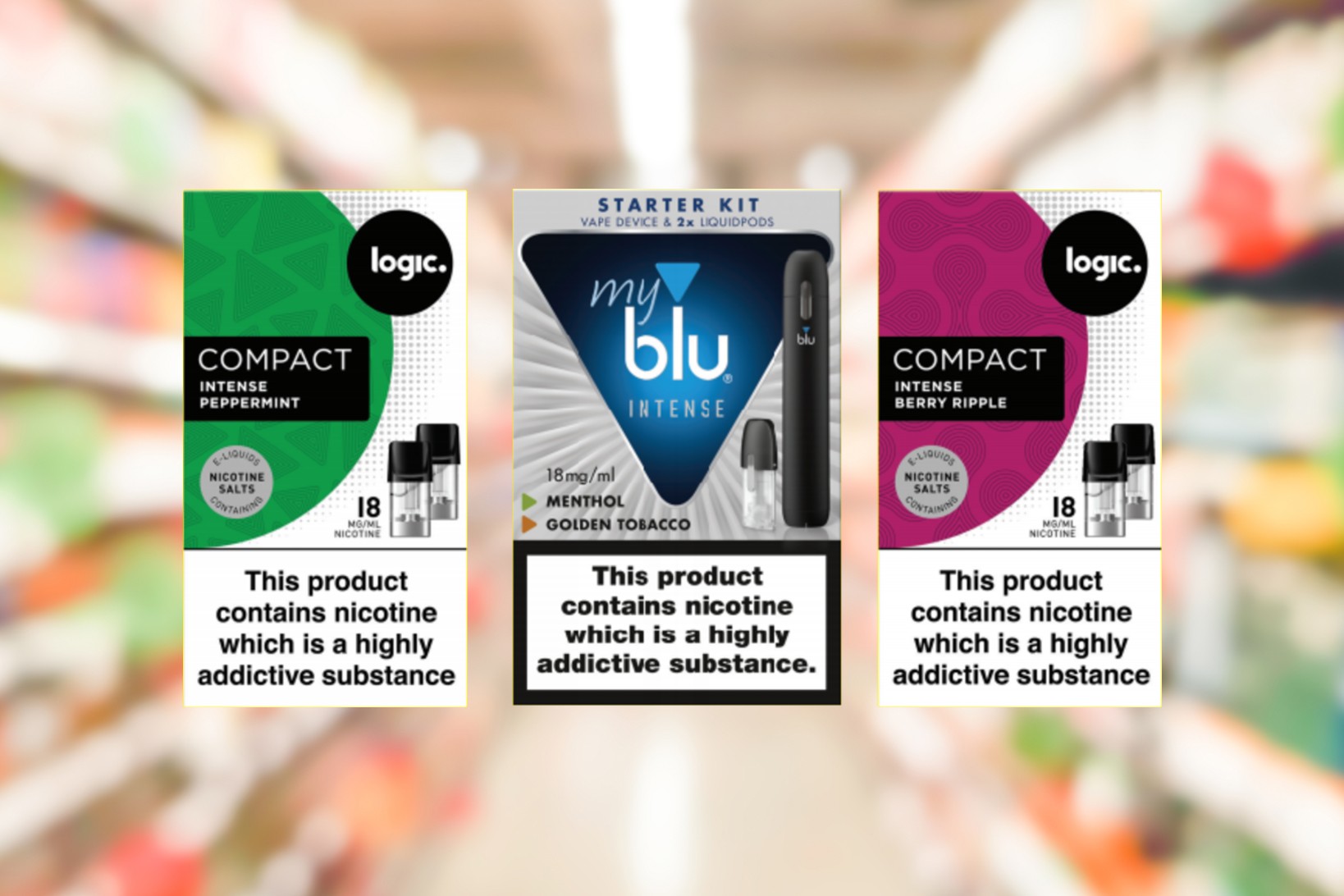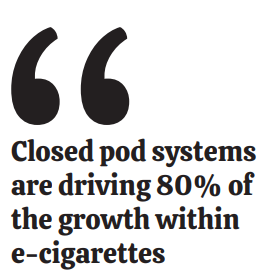 Pod mod systems – an e-cigarette that comes with a pre-filled e-liquid cartridge that 'snaps' into the battery – are popular in convenience stores because they are easy to use, compact and offer good value for money.
With few pieces of hardware needed, they are quick to refill and recharge while on the go. These features are especially attractive for those who are new to vaping and who want to experiment with different flavours and strengths to find the right fit, without the hassle of playing around with tanks and coils.
Nick Geens, head of Logic and reduced-risk products at JTI, says a comprehensive knowledge of the features and benefits of pod devices is essential for retailers who wish to take advantage of their growing popularity.
"It is important for retailers to recognise which devices and e-liquids are particularly popular with vapers, like pod vaping devices, which are currently the fastest-growing segment in the category.
"Through stocking a full, consolidated range and maintaining good availability, retailers can provide a successful vaping offering to their customers," he adds.
Pod-mods and pouches: trends in next generation nicotine products

Pod mod systems: 3 things retailers need to know
Stick to the bestselling brands
One of the key challenges a retailer has to navigate through is the abundance of products on the market, and for those new to stocking vapes, it might be best to start with two or three brands to avoid an oversaturated display that will most likely gather dust.
It's worth keeping in mind that the top three pod brands account for more than 75% of the category – these are Juul, Vype and Myblu, with Juul accounting for 34.2% of category growth.
Invest in fruity menthol flavours
Duncan Cunningham, UK corporate affairs director at Imperial Tobacco and Blu, outlines that when it comes to flavours, insights have shown that smokers need to experience different flavours before moving from tobacco to vaping permanently.
For Blu, menthol flavours are some of the most popular, followed by fruity combinations.
"For vapers who want to stick to tobacco flavours Myblu has a range of classic flavours like Tobacco and Tobacco Crème. Myblu also has a range of other flavours such as Green Apple, Ginseng Ginger and Bourbon Caramel for those who want to experiment," he says.
Focus on display
When selling pod mods, retailers need to consider the importance of not overcrowding their displays and confusing customers that are already hesitant about making the switch to vaping.
"Retailers need to have a category solution," says Ebrahim Kathrada, director at Aquavape.
"This should include an array of products suitable for the entry-level vaper to advanced vaper, while ensuring they are not cannibalising sales by offering too many products that do the same thing."
To read more about pod mod systems and how to increase your sales in the category, buy your copy of May's issue of Vape Retailer
Order your copy of Vape Retailer today, the leading vape magazine for the convenience sector. Click here for vape product news and category advice.