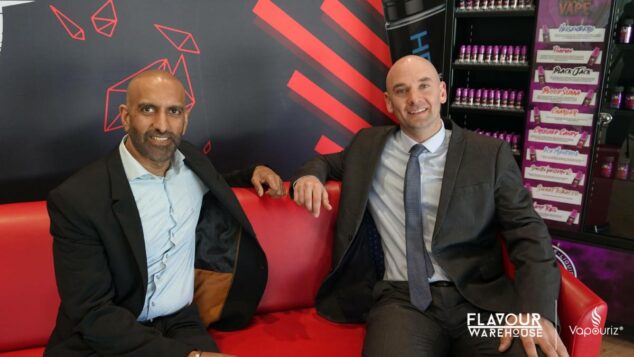 Flavour Warehouse has announced its acquisition of Vapouriz in the company's third large-scale deal in the past 18 months.
Flavour Warehouse, which owns Vampire Vape, previously bought Total Vapour and Premier Vaping in 2019 and 2020, respectively.
Vapouriz operates online alongside seven flagship retail stores, franchises in convenience, and a manufacturing facility for its range of premium e-liquid sub-brands, which includes Double Drip, Pocket Fuel and Pure Evil.
Vapouriz launches VPod Pro Pod Kit
The acquisition means Flavour Warehouse is now the largest independent vape company in the UK. The company said following the acquisition, Vapouriz will continue to trade as normal.
Kanesh Khilosia, director at Flavour Warehouse, said: "There's a lot of synergies between the two companies. They're an established manufacturer, wholesaler, and multichannel retailer, with an excellent range of own label e-liquids and hardware, similar to our ourselves.
"The acquisition of Vapouriz was the next logical step in delivering on our growth objectives, as we continue to identify opportunities to strengthen the groups position as the market leader both in the UK and internationally."
Value sales of vapes break £100m in c-stores outperforming supermarkets
Phil Boyle, founder and chief executive officer of Flavour Warehouse, said: "I'm very excited by this acquisition. It represents a major growth opportunity. We're continually looking to invest in our future, employing more people and increasing our product and service offering, to give customers more choice".
Brett Horth, founder of Vapouriz, said: "While it is the end of a (nearly) 10 year journey for me personally, I am delighted that Vapouriz will benefit from the shared synergies of both companies coming together and flourish under the leadership of one of the most respected and successful brands in the vaping industry."
Order your copy of Vape Retailer today, the leading vape magazine for the convenience sector. Click here for vape product news and category advice.