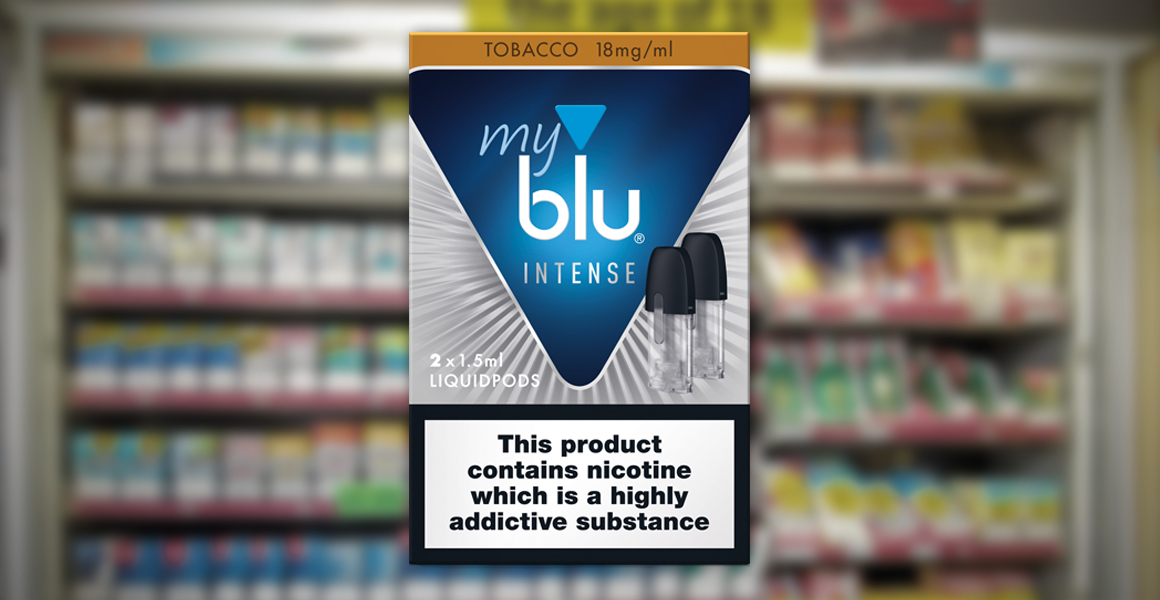 Imperial Tobacco has expanded its Blu portfolio with the launch of its latest next-generation 'pod mod' system, Myblu, along with its new Liquidpods.
Myblu is designed to take 20 minutes to charge, while the device's Liquidpods allow consumers to switch between flavours via a one-step 'click and go' system.
The 'pod mod' system uses a cartridge that holds the e-liquid in place, as opposed to having to refill tanks or coils.
Sophie Hogg, head of next generation products at Blu UK, said: "With 57% of new vapers opting for closed systems, the latest Myblu product has been created to help adult smokers by offering a rapid delivery of nicotine that will remind them of smoking a traditional cigarette."
The Myblu Starter Kit comes at an RRP of £19.99, and includes a Myblu device, a USB charger, and one tobacco flavoured Liquidpod.