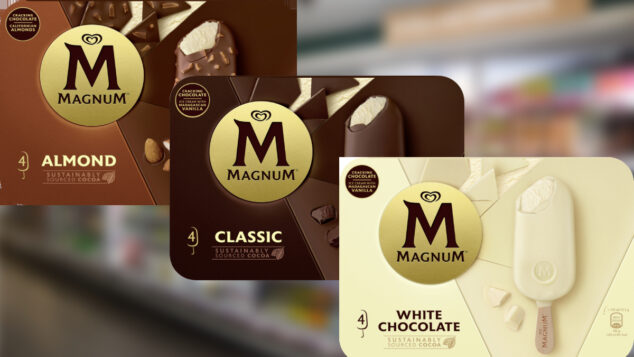 Unilever is launching a £10m advertising campaign to support the relaunch of Magnum ice cream's core Classics range.
The campaign, which runs until August, includes a new TV advert, out-of-home advertising in major UK cities, as well as radio, cinema, social media and digital advertising.
Magnum reimagines classic flavours with Magnum Remix launch
Magnum Classics' relaunch includes refreshed packaging of the range, which accounts for 50% of all Magnum sales. It will highlight the brand's cracking chocolate and its sustainably sourced coca.
There will also be a scannable QR code on-pack which takes shoppers to Magnum's website where they can learn about the brand's community initiatives with the farmers whose ingredients it uses and its commitments to sustainable packaging.
Read more product news