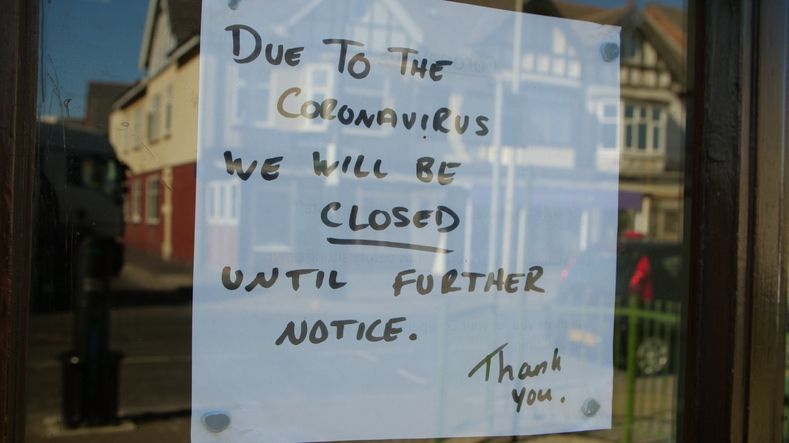 The UK Vaping Industry Association (UKVIA) is "extremely disappointed" following the UK government's decision on Saturday evening (30 October) to impose a second national lockdown that sees to the closure of vape stores once again.
John Dunne, director general at the UKVIA, said while it recognises the predicament the government faces, with data highlighting the worsening coronavirus situation across the country, as an industry it feels "extremely disappointed" that the vaping sector has "once again been overlooked as one providing essential goods and services".
Coronavirus: Vape shops ordered to close
Earlier this year, Dunne outlined Public Health England (PHE) acknowledged the contribution played by vaping in helping smokers quit, with recent research highlighting that vape products are much more effective than nicotine-replacement therapies in helping smokers give up.
"It seems strange – and illogical – that the Government is happy for people to continue shopping for alcohol in off licences, which don't appear to be on the non-essential shop closure list, but does not allow them to buy vape products or gain specialist advice in store that can help them to quit smoking, which according to PHE is at least 95% more harmful than vaping e-liquids.
"Vape retail stores are already well kitted out to be compliant with social distancing measures and do not deal with high volumes of traffic like other outlets. Only last month the Government-backed Stoptober campaign was encouraging smokers to quit, including through taking up vaping. Those who took up the challenge during the month now do not have access to the same level of support and products from their local vape stores," he added.
UKVIA: Brexit and the future of vaping regulation
Dunne stressed it will be contesting the closure of vape stores on behalf of the industry, and asking the government to reconsider its stance on reclassifying them as 'essential' in future.
"These are undoubtedly tough times for any industry and the vaping sector is no exception. The industry proved to be incredibly agile during the first lockdown and I am sure it will rise to the challenge again this time around.
"As a sector it will be important for the vaping industry to reopen for business in early December, the target date for the end of the second lockdown, so it can maximize sales in the lead up to Christmas and safeguard the thousands of people it employs in the manufacture, wholesale, quality control and retail of vape products," he added.
Order your copy of Vape Retailer today, the leading vape magazine for the convenience sector. Click here for vape product news and category advice.