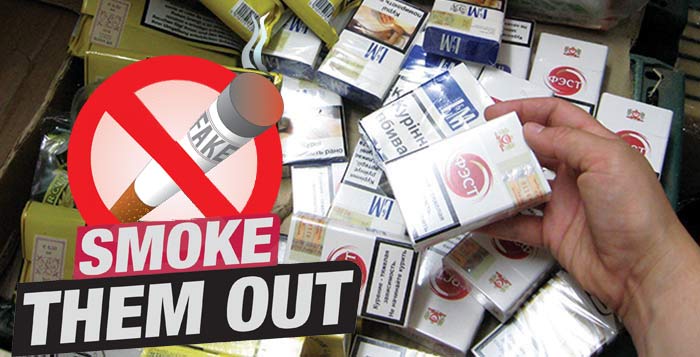 Trading standards officers raiding homes, shops and storage units; sniffer dogs rooting out secret hordes of non-duty paid tobacco; former police officers mounting undercover operations and passing the details on to cash-strapped local authorities.
Thousands of packets of illicit cigarettes and tobacco, worth more than £400,000, was seized in just two weeks.
East London: 

£21,000 of tobacco seized
Nottingham: 

588 packs of cigarettes and tobacco seized
Derby: 

£9,845 of tobacco seized
Glasgow: 

£297,000 of tobacco seized
Burton-on-Trent: 

£6,743 of tobacco seized
Sandwell: 

£40,000 of tobacco seized

Since the last issue of Retail Express was published, sniffer dogs have been used to find illicit tobacco in Glasgow, Tower Hamlets, east London, and Sandwell, West Midlands, with further raids as far apart as Sunderland, Burton, Derby, Nottingham and Conwy, north Wales. 

These raids perform a vital role in helping to cut out a trade that costs the UK £3bn a year in unpaid duty.

Meanwhile, hard-up councils are deliberately turning down offers from tobacco companies to help crack down on the estimated one in 10 cigarettes that come from the illegal trade. 

This week, East Lindsey District Council and Nottingham City Council took the number of authorities that have signed the controversial Local Government Declaration on Tobacco Control during the past 15 months to almost 70.

Welcome to the strange world of tobacco enforcement.
Is there a big illicit trade in your area? 
Call us ANONYMOUSLY on 020 7689 3376
 and we will get in touch with the authorities on your behalf