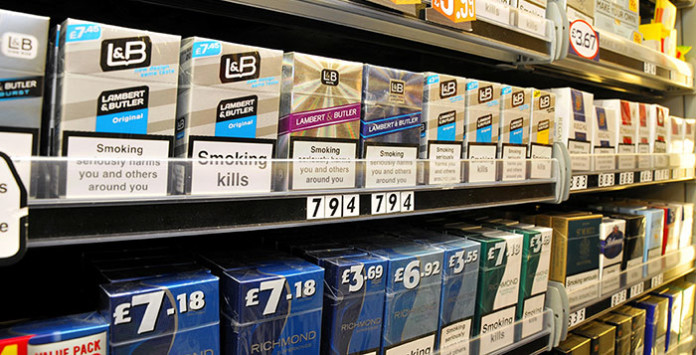 The chief executive of the ACS has slammed the Government's plans to introduce more tobacco
registers to the UK as it lacks any evidence of success.
Following the introduction of Scotland's tobacco register, which aimed to crackdown on illicit trading, Welsh ministers are deliberating enforcing a similar register, which would cost retailers at least £30 each.
James Lowman criticised the costly bureaucratic enforcement and encouraged the Government to seek alternative means.
"There is no evidence in Scotland that the register is being used to tackle illicit tobacco," he said. "It's not a solution in any way and there is no evidence that it's even part of the solution as yet."
He also pointed out that the Government and HMRC are targeting retailers instead of addressing other means of illicit tobacco trading. He said that even though the bulk of tobacco smuggling is done through shops, it's still important to assess other black market methods.
He said: "A lot of tobacco smuggling is done in shops, let's be honest, there are retailers that deal illicit tobacco products. But it's also through people's houses, pubs, car parks – it's a totally disorganised black market rather than just through listed premises."
This month, the Welsh Public Health committee will hold two oral hearings in the National Assembly to debate the details of the Public Health (Wales) Bill. The Bill will require retailers to apply and register in order to sell tobacco and e-cigarettes.
In August Retail Express found that despite implementation of the register costing the taxpayer £450,000, only five non-registered retailers were caught in Scotland since it was introduced in 2011.