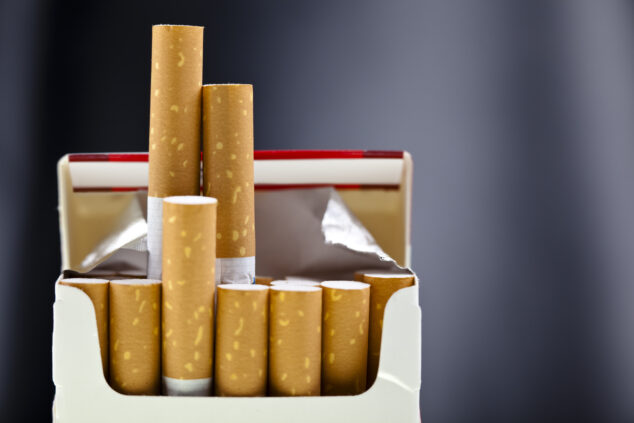 Imperial Tobacco was accused of wasting retailer time and harming shop reputations through repeated price amendments following the duty increase on tobacco products last week.
The problems arose following the tax rise in chancellor Rishi Sunak's autumn Budget, as JTI and Imperial embarked in a pricing battle, with Imperial repeatedly changing its prices throughout the day.
Imperial was first out of the gates with updated price lists. JTI later released its own updated price list, undercutting Imperial's new recommended pricing on most lines. In response, Imperial released another pricing list on the same day, pushing the recommended prices down to match JTI's.
For instance, Imperial's Embassy and Richmond brands had recommended prices of between £9.25-£9.30 before the duty rise, increasing to £9.95 in the first post-budget price list and finally decreasing to £9.75 – on par with JTI's new price for its value Kensitas Club lines.
NFRN Scottish president Ferhan Ashiq said store owners were angered by the manufacturer's "disregard" for the impact on retailers. "Our members were put in a position where they had to change prices up to three times, spending, on average, 45 minutes per change," he said.
'Smoking kills' to be on every cigarette under new proposed tobacco rules
"Everyone is angry about the workload Imperial have placed on us and the perception of greed it places on those stores forced to change price twice in a 24-hour period."
To stem customer frustration, Tony Rea, owner of Clem's Food To Go in Wishaw, Lanarkshire, placed a notice at the counter explaining Imperial's actions, and encouraging customers affected to contact the tobacco firm directly. Describing a conversation with Imperial after the repeated changes, the note read: "I explained how this is ridiculous and unacceptable in how they have treated our customers and how [customers] feel they are being overcharged for their tobacco products. Also, [I explained] the extra workload, hours and costs they have caused for retailers."
While stores are free to set their own tobacco prices, manufacturers regularly use incentives and campaigns to encourage stores to forego higher margins and retail at or below their recommended prices. Ashiq agreed that the repeated changes penalise those who stick to the recommended prices and undermine compliance to RRP in stores.
Another retailer agreed: "As retailers, we ask for [price lists] to happen quickly after [every Budget], you'd think they'd know by now. The more of us that challenge them and don't work to their rules and instructions, the better."
Responding to the claims, an Imperial Tobacco spokesperson told betterRetailing: "Imperial Tobacco works hard to ensure its products remain competitively priced in the market for the benefit of its customers and consumers. Retailers are free at all times to set their own prices."
Read more tobacco product news and articles