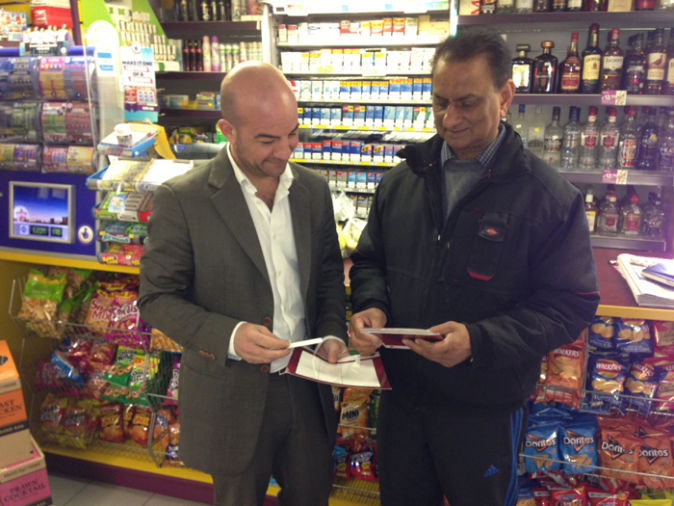 Last month, I was invited to join Imperial Tobacco rep Ian Hammett in Sheffield to experience first-hand the new way in which the company is working with independent retailers to prepare them for next year's display ban.
He demonstrated how Imperial is acting on its belief that via a focus on ranging and merchandising now, stores will be as ready as possible for the new law next April.
In a tale of two stores, we visited one that is starting out with the company's new range and availability programme, Ignite, and one that has turned around a sales decline and has prepared its staff to manage tobacco in a dark market.
[pull_quote_right] Retailers who will fare best in the dark market are those who apply best practice now [/pull_quote_right]
Admittedly, Gurmej Singh, owner of Premier Myrtle News & Booze, already had two good stores. After 28 years in business, he has tobacco availability down to a fine art.
"The work we are doing with Gurmej is all about getting the right brands on shelf which are popular sellers in the local area – it's about maximising sales," Ian told me. "We are working to improve availability and prepare staff in the build-up to the dark market; a fundamental part of this is through improving his range and merchandising."
He described the other store – Steve Kidder's Costcutter – as "where Gurmej's store could be in six months' time" and an example of how a tobacco company and retailer can work in partnership.
The figures spoke for themselves in this store – in six months of working with Imperial, Steve had grown tobacco sales from £47,000 to £61,000 quarter on quarter, and availability of key SKUs from 57% to 96%.
Whichever tobacco company, retail organisation or trade magazine you work with, the evidence on this trip was undeniable – the retailers who will fare best in the dark market are those who apply best practice now. The tools are there to use, whatever your turnover. Don't miss out on the advice that's available to you.