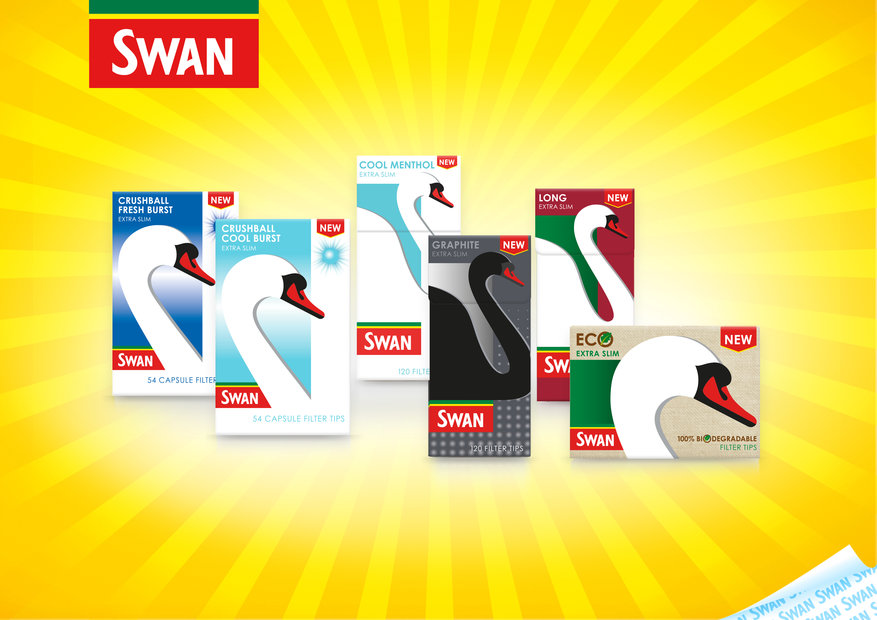 Republic Technologies has launched six new Swan filters as part of the supplier's biggest product launch to date.
The launches come as the accessories market continues to outperform total tobacco, growing by 5.4% year-on-year. The filters sector is leading the way, growing at 8.4% year on year.
The supplier says that over 76% of total tobacco accessories sales go through c-stores, with the accessories market worth £223.5m in the sector, with filters representing 30.6% of sales, growing by 8.2%.
Preparing for the menthol ban with Imperial Tobacco
The new range includes: Graphite Filter (RRP £1.14, 120 per box), Long Extra Slim Filter (£1.03, 80 per box), and Eco Loose Filter (RRP £1.39, 200 per box).
The supplier is also adding three menthol products, including two crushball filters: Cool Menthol Filter (RRP £1.09, 120 per box), Cool Burst Crushball Filter (RRP £1.29 (54 per pack), and Fresh Burst Crushball Filter (RRP £1.29 54 per pack).
Gavin Anderson, general sales manager at Republic Technologies, said PoS material, including shelf-edge labels and posters, will be available to retailers, with seven campaigns planned for 2020. He explained that each campaign will involve around 400 retailers.
"The range of six new, high margin lines provides both more environmentally friendly filters, and filters which reduce the amount of tobacco required to roll your own, and offers menthol customers an increased choice of flavour."
Your range after the menthol ban with Imperial Tobacco
The full range of Swan filters
Swan Graphite Filter: A 100% biodegradable filter, this extra slim product is made with carbon paper
Swan Long Extra Slim Filter: Developed to reduce the amount of tobacco required per cigarette (and more representative of a factory-made cigarette), this is the longest ever Swan filter (50% longer than the standard 14mm Extra Slim Filter)
Swan Eco Loose Filter: 100% biodegradable and the most environmentally friendly filter on the UK market. Natural 'ochre' coloured, due to no bleaching of the paper. It degrades three times faster than standard cellulose acetate filters
Swan Cool Menthol Filter: This filter is a sister product to the current Swan Menthol Filter, comprises high cellulose acetate fibres and delivers a cool menthol sensation
Swan Cool Burst Crushball Filter: The embedded capsule can be activated at any time to release a cool menthol flavour sensation. These filters contain no animal products
Swan Fresh Burst Crushball Filter: The strong peppermint flavour capsule can be crushed at any time, giving consumers full control of the taste experience. These filters contain no animal products. RRP: £1.29 (54 per pack)