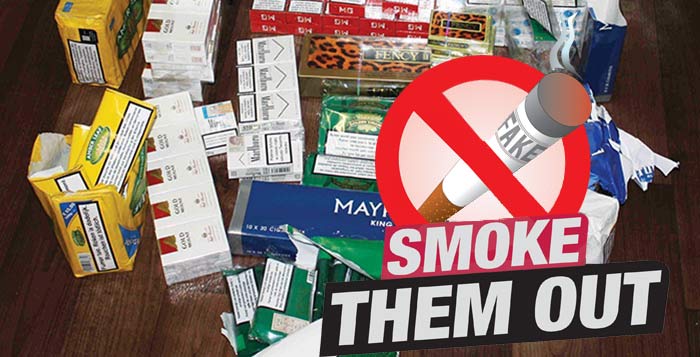 Angry and frustrated Retail Express readers have laid bare the issues surrounding illicit tobacco in their own backyard — and the picture they paint is bleak.
Retailer A:
"It's destroying my business. I used to sell 50 outers per week, now I sell 25. Shoppers are only coming in here now to buy tobacco when the other stores have sold out.  Some are refusing to pay the actual price of cigarettes because they're so used to the dodgy discounts."
Following our last main story, we have been inundated with calls from retailers at the end of their tether, all over the UK. We invited retailers to get in touch with us anonymously, and they didn't disappoint.
"What's going on?", they said to us. "How can we stop this?" 
Unscrupulous retailers are selling cigarettes as low as half-price, reducing tobacco trade by up to 50% in some stores. Some are running wholesale operations, supplying other dodgy stores in their area. Others are also selling back-of-a-lorry booze. It's getting worse and worse every week, and nothing is being done about it. 
Retailer B
"We know this guy is selling packs of 20 Marlboro for £3.50. He's selling Amber Leaf and Golden Virginia half-price. Business is hard enough as it is, without our tobacco sales going from £6.5k per week down to £3k. I don't know how he's getting away with it."
Retail Express is gathering data from all the calls we've received, and is compiling a dossier to present to leading tobacco companies and the authorities. We are acting on the behalf of hard-working, honest retailers to help stamp out this growing menace. 
Imperial Tobacco anti-illicit trade manager, Peter Nelson, said: "We were not surprised to hear that Retail Express received a large number of calls from the trade as a result of the 'What's going on?' article. 
"Honest retailers are becoming increasingly frustrated at the impact this illegal trade is having upon their businesses and communities. It's imperative all organisations who can make a valid contribution, do so unselfishly, and support our law enforcement partners to tackle the illicit tobacco problem head-on."