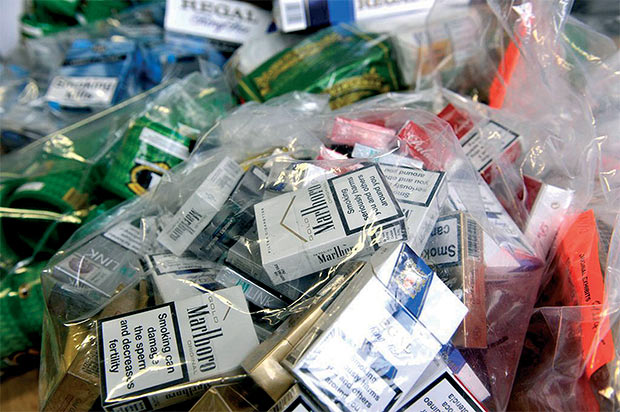 Illicit tobacco costs taxpayers billions of pounds a year in lost revenue. It carries far greater health risks than regulated products. And as our story from last week shows, tobacco fraud causes a major drain on honest retailers' sales, costing each store on average £30,000 a year.
So for this week's issue of RN, deputy features editor Tom Gockelen-Kozlowski has turned his attention to the hard work being carried out by the industry to tackle the illicit trade and bring those responsible to justice.
He has spoken to the stakeholders affected – from the companies protecting their brands to the local newspaper campaign tapping into its community's hunger to stamp out smuggling.
Tom's investigation puts the criminal gangs running the black market and the ever more sophisticated fake products they are selling under the spotlight. And he visited a Trading Standards team in Derby that is turning its attention to the rogue retailers undercutting the legitimate market.
As highly professional retailers, RN readers are not the focus of this investigation. But you may know someone who is. Only last month I heard from a retailer who knew a store in his area selling illicit tobacco. If, like that retailer, you know of a store committing this crime, it is vitally important that you play your part in bringing them to justice.
The message from Trading Standards is clear – when you report a case, it is not to a dark room with nobody listening. You are reporting to a system that is working hard to protect your profits and stamp out this massive problem.
Make sure you're subscribed to RN to read Tom's fascinating insights in print first