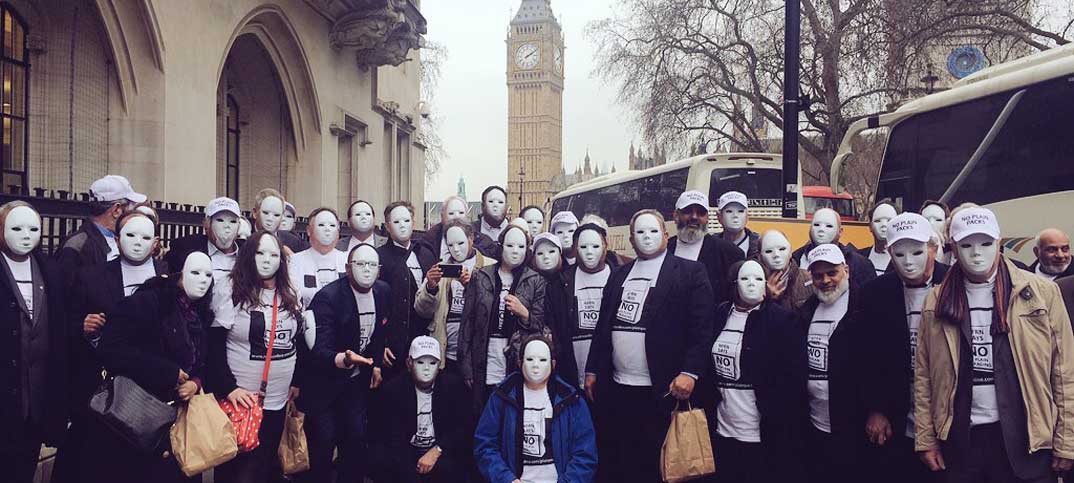 betterRetailing joined 100 independent retailers, as well as MPs from the major political parties, in a protest against tobacco plain packaging.
On 11 February, retailers from across the UK and the Republic of Ireland formed a rally to oppose the pre-election vote on the Government proposals to place tobacco products in plain packaging. betterRetailing covered the event as the day unfolded, and has collated some of the key messages to share with retailers who were unable to attend.
The NFRN and the Tobacco Retailers Association met with Nick de Bois, Conservative MP for Enfield North, and Gerry Sutcliffe, Labour MP for Bradford South, to voice their concerns on the issue and how it will affect retailers.
Gerry Sutcliffe told betterRetailing, that 100 Conservative MPs and 12 Labour MPs are already planning to vote against plain packaging.
Nick de Bois said, although he has never smoked, he is against the proposed legislation because it's based on little evidence and it could indirectly create another health problem, because of the unregulated chemicals in illicit tobacco. He added: "This is simply feel good legislation" and he called on retailers to stand together.
"Come together, lobby your MPs and unite in one voice."
Independent retailers then put on white masks and t-shirts labelled 'NFRN says no to plain packs' and marched to the Department of Health to post a letter calling on senior ministers to re-think the vote on plain packaging.
Paul Baxter, chief executive of the NFRN, said that the federation have already sent out 100,000 letters against the vote. If these letters were transformed into an e-petition and it received a 100,000 signatures, the issue would then have to be debated in the House of Commons.
The arguments against plain packaging range from confusion for customers to the increase in counterfeit cigarettes as reported in Australia.
Ralph Patel, NFRN national vice president, said, "plain packaging is plain nonsense."
Jane Ellison, public health minister, announced last month that the vote on tobacco plain packaging would be brought forward before the General Election, even though the display ban would have been installed for less than a month by that time. This decision has been heavily criticised by retailers, because it has not allowed enough time to determine whether or not going in the dark has achieved Government objectives.
The National President of the NFRN, Martyn Brown, said the counterfeiters would "have a field day" if plain packaging was introduced.