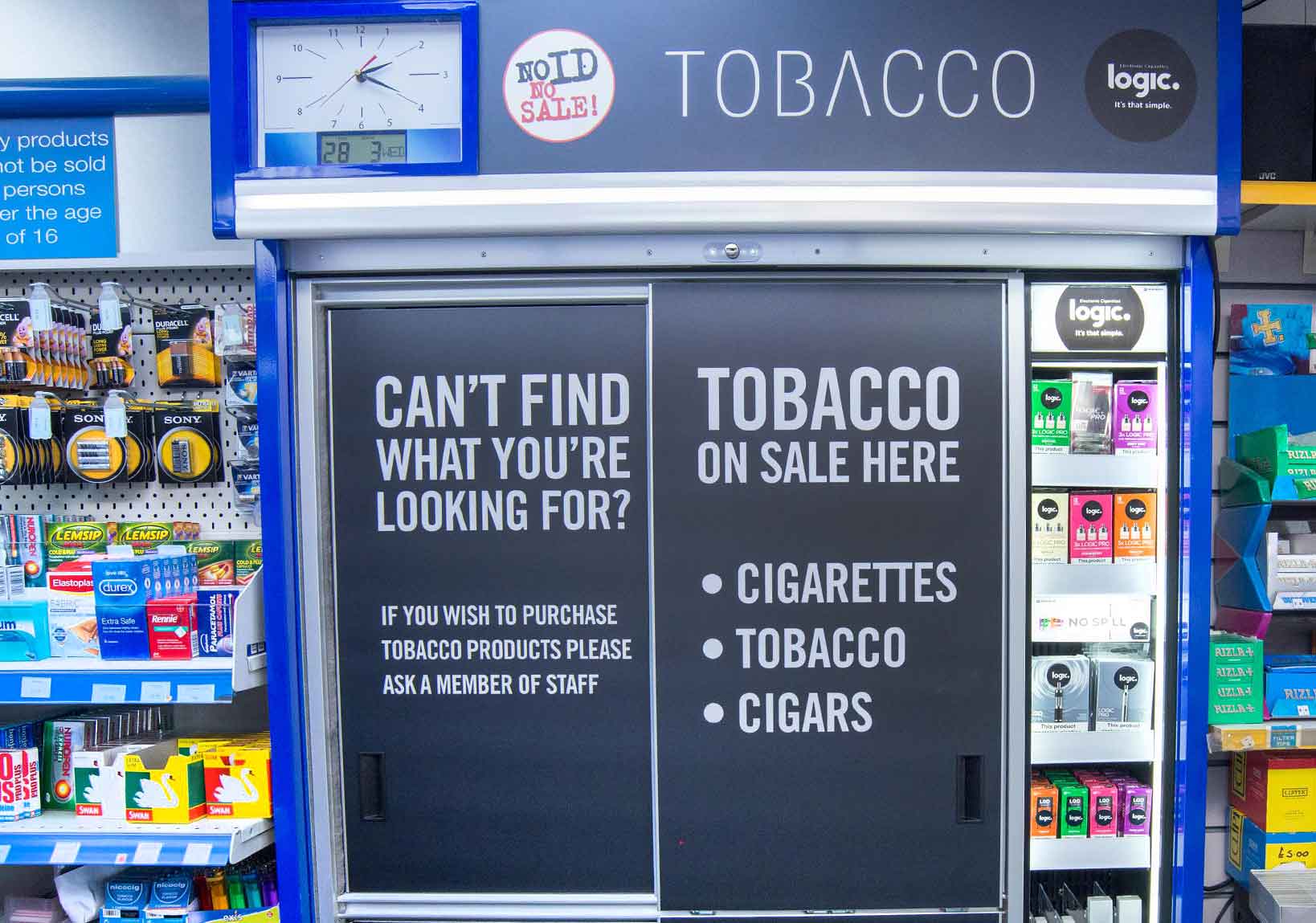 Retailers have called on tobacco manufacturers to follow British American Tobacco (BAT) in planning to swap out non-compliant stock after next year's menthol ban.
A ban on menthol tobacco products is set to be introduced on 20 May 2020, and retailers have been advised by manufacturers to continue stocking menthol products right up until the ban. British American Tobacco was the first supplier to confirm plans to allow store owners to swap out small amounts of menthol stock once the ban come into force.
When betterRetailing challenged all four major tobacco companies to confirm if they would allow swaps of menthol stock for compliant stock after the ban, only BAT confirmed it was "in the planning process on how to execute this". A spokesperson added: "Our representatives will support activities such as stock rotation as a measure to reduce their exposure."
Vip Measuria, owner of One Stop The Prior Way in Derbyshire, praised BAT's decision. He said: "We will stock tobacco until the ban because we know there is an agreement – it is a brilliant idea that all tobacco manufacturers should agree to."
However, JTI, PMI and Imperial Tobacco did not confirm whether they would engage in a swap or buy-back scheme, with some of them saying they were still planning what support to provide to stores. JTI head of communications, Mark Yexley, added the company would provide "advice regarding non-compliant stock on a case-by-case basis".
Read more: Preparing for the menthol ban
Measuria warned: "If there was a risk of leftover stock, I would start delisting tobacco products long before the ban comes into effect."
Retailer Atul Sodha, of Peverills Londis Harefield in London, added: "They are making the decision to continue manufacturing this product, so they need to support retailers."
However, he did stress that retailers have a responsibility themselves to prepare. "Retailers should have a countdown from January notifying the consumer of the ban because most of them aren't aware it's happening," he added.
Based on a leading wholesaler's margins at RRP, betterRetailing understands that stores will have to sell approximately 19 cigarette packs to offset every menthol pack left unsold.