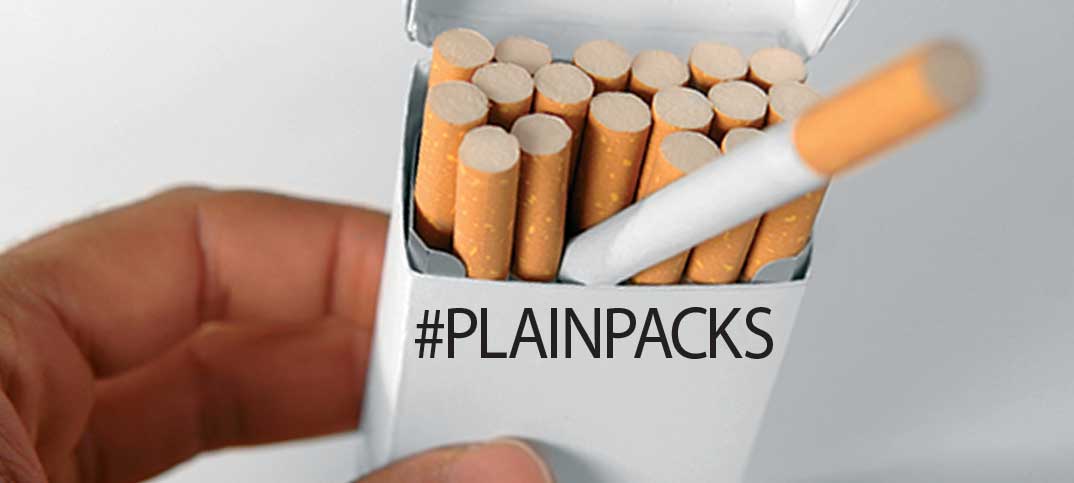 Last night, conservative public health minister Jane Ellison announced that the vote on plain packaging would be pushed through before the General Election.
The drastic decision has sparked outrage from the tobacco industry, trade associations and retailers who say the Government's choice is against EU trade law, burdensome on local shops and should not have been made before going in the dark.
---
Paul Baxter, NFRN, chief executive
"From April tobacco will be banned from display in all small stores and is already behind screens in supermarkets and larger stores, so the move to introduce standardised packaging is unnecessary, illogical and unwelcome."
"Independent newsagents have always been supportive of any moves to stop young people smoking or deciding to take it up, but putting tobacco in standardised packaging is not the right way to go about this."
---
James Lowman, ACS, chief executive
"Instead of assessing the impact of the tobacco display ban before moving to the next, the Government is pressing ahead with new and burdensome regulations for local shops. There is no convincing evidence that standardised packaging will affect smoking rates."
---
John Lee, SGF, public affairs manager
"The UK Government has made this announcement before it has even responded to its own consultation on plain packs and while the EU standstill period is still in place. This is appearing to be a sham consultation process with a business impact assessment that was not fit for purpose."
"The Government seems to have caved in to political pressure and the impact on retailers and the illicit trade could be severe."
---
Jeremy Blackburn, JTI, head of communications
"Plain packaging would deprive us of assets worth billions of pounds at a time when the UK economy appears to be turning the corner."
"This was opposed by nearly two thirds of the respondents to a public consultation and over 40% of other EU member states have raised concerns over the plain packaging proposals."
"It would infringe EU requirements on the free movement of goods, violate property and other fundamental rights – including trademark rights – and go against obligations under EU and World Trade Organisation rules."
"The Government has provides counterfeiters with a blueprint of exactly how to copy UK tobacco packs in the future."
---
Melvin Ruigrok, Imperial Tobacco, general manager
"Current tobacco control measures need to be evaluated before proceeding with plain packaging; where no credible evidence has been forthcoming that it will contribute to improving public health."
"As in Australia, plain packaging in England will act as a windfall for criminals looking to profit from the illicit trade."
---
BAT, spokesperson:
"Let's be clear, this is about election politics. The UK Government has short-circuited its own consultation process by rushing this announcement out now."
"This is also a serious error of judgement given the clear evidence from Australia that plain packaging has not achieved any of its public health objectives and has increased illicit trade to its highest level in seven years."
Twitter reacts…..