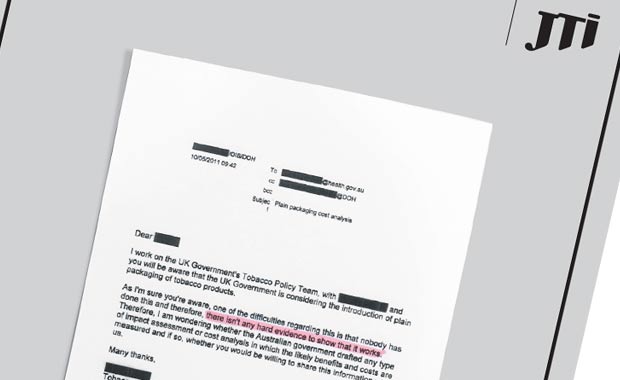 Changing tobacco products to plain packs will result in the closure of 6,400 local shops in Britain.

That's the shock warni
ng from an impact assessment commissioned by Marlboro manufacturer Philip Morris from poll company Centre for Economics and Business Research (Cebr), which found standardised packs would be "traumatic for the high street".
The report said cigarette and tobacco sales will migrate to big stores, illegal vendors and purchases from abroad in the event plain packs are adopted.
Douglas McWilliams, Cebr executive chairman and co‐author of the report, said: "If this is replicated in real life, high streets up and down the country would be dealt a body blow."
The report coincided with mounting pressure on the government from tobacco suppliers to drop its standardised packs plans, including the latest phase of a national consumer advertising campaign by Japan Tobacco International.
The JTI ad published the government's own admission from 2011 that there is no hard evidence that plain packs work in reducing youth smoking culled from a freedom of information disclosure.
The coalition government insists it has not made up its mind on the measure following a public consultation due to report within the next few weeks.
The picture was further muddied by a development in Brussels, where a report to the EU's proposal to revise the tobacco products directive from the influential Public Health and Food Safety Committee also recommended plain packs.
The report is the first stage in a complex route through the European Parliament of a directive that could also see the end of menthol cigarettes and regulation for electronic cigarettes.
Societe Generale tobacco analyst Chas Manso said: "Increased costs and transaction times for retailers will make them the only losers out of all this. I doubt if we will see if plain packs have any effect on youth smoking for at least five years even if they bring them in."