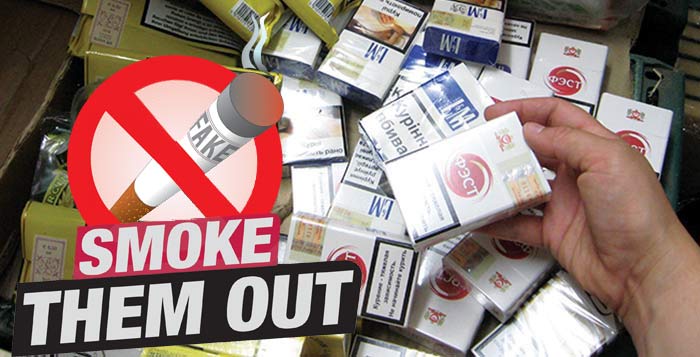 A retailer has admitted to supplying thousands of illicit cigarettes, after he was found in possession of Newcastle's largest-ever illegal tobacco stash.
Trading standards discovered 17,640 illegal cigarettes and 4kg of tobacco inside a car parked near retailer Ismail Marwoin Sofi's store in Elswick, Newcastle.
Some of the cigarettes did not carry health warnings, and other products in the stash were counterfeit. Sofi, who owns Marwoin Mini Market, pleaded guilty to supplying tobacco that did not carry health warnings, as well as possessing counterfeit rolling tobacco.
Prosecutor Melanie Bullman said Sofi's supply "was the biggest haul of illicit tobacco found in a single premises in Newcastle upon Tyne".
The council's cabinet member for regulatory services, Nick Kemp, said: "All tobacco is harmful to public health, but illicit tobacco is not regulated at all and is evading duty, which harms legitimate businesses.
"This shopkeeper has admitted the offences and awaits sentencing. I hope his case acts as a deterrent to any other shopkeepers who are thinking of selling illicit tobacco – we will hunt them down and prosecute them with help from the public. It's just not worth it."
For more on the UK's illicit tobacco problem, click here.