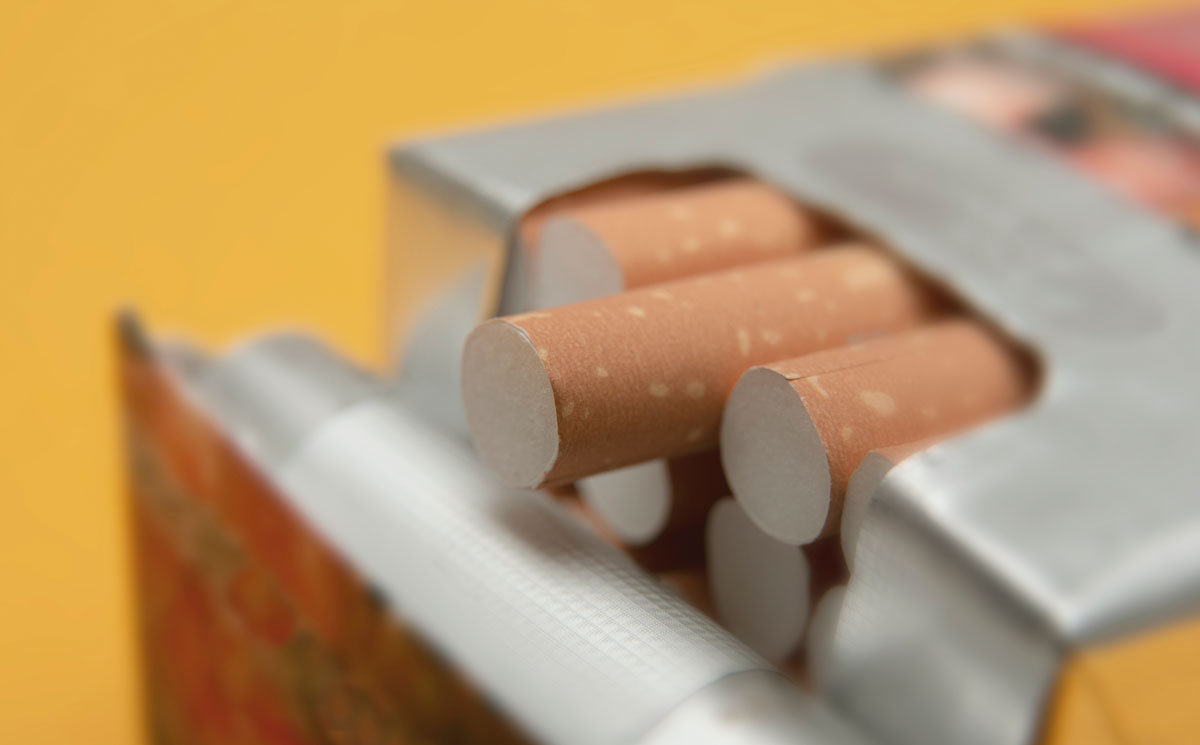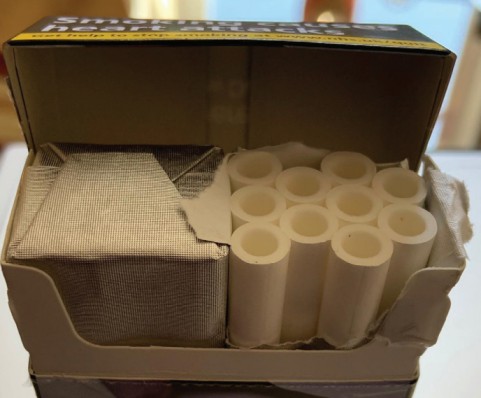 Store owners have reported customer confusion surrounding the sale of tobacco products marketed as 'green' or 'dual' following the menthol ban.
Despite menthol and capsule tobacco products being banned on 20 May, many manufacturers continue to use the 'green' and 'dual' terms synonymous with the banned products to maintain customer brand loyalty.
According to guides produced by Nisa and Booker, the manufacturers created 29 replacement lines for now-illegal menthol lines.
Tobacco firms in menthol ban buy-back promise
Ferhan Ashiq, owner of Day-Today Ashiqs in Prestonpans, West Lothian, said: "It makes sense for the supplier, but not for the customer or the retailer. We're having to explain it to every customer who buys a pack, because it will be shop staff that get the grief when customers realise it's not their usual pack."
Ian Tweedie, of Mirehouse Shop in Whitehaven, Cumbria, said: "People aren't standing for it – a customer bought a pack of one of the new lines, and came back to say it wasn't very menthol.
"You can't take or trust returns, even if they are unopened, so it puts us in a difficult situation."
Philip Morris agreed, stating it had "made a conscious decision to avoid ['green' and 'dual' terms] as this could cause confusion for both retailers and consumers".
Menthol ban: stores respond to tobacco firm swap plans
Asked about the challenges around the use of the terms on its products, JTI communications director Mark Yexley said: "To ensure that retailers do not receive return requests from customers, it is essential that staff are educated on the alternative options that are now available post-ban."
He advised stores to make use of its online menthol ban advice microsites for stores and consumers.
A spokesperson from Imperial said 82% of former menthol customers will "remain with their usual cigarette brand", and said its Green Filter range would "resonate with menthol shoppers".
Strong performance was reported by stores of Rizla menthol cards, with several shop owners highlighting that these, when used in collaboration with new 'green' lines, were winning over former purchasers of menthol tobacco products.
JTI claims fake menthol tobacco products seized in UK ahead of May 20 ban
"Menthol smokers are picking up the menthol cards with the new green cigarettes and most are saying that the cards work," said Natalie Lightfoot, of Londis Solo Convenience in Glasgow.
Several store owners reported that customers were yet to make up their minds as shoppers are trying out a range of alternative products.

Returns policy changes
Just one day before the 20 May deadline, JTI announced a change in position to allow stores to swap out non-compliant track and trace stock.
Before the move, it was the only manufacturer not to pledge to accept returns of non-track and trace stock.
JTI UK sales vice president Ross Hennessy said the change was made "after listening to feedback from trade customers and retailers".
Oppositely, stores reported some other manufacturers were enacting policies stricter than first suggested by the firm's reps.
Confusion over status of accessories after menthol ban
One retailer, who asked to remain anonymous, said: "My BAT rep said they had been given a small pot of returns money and once it's gone, it's gone. Just days before the ban, they were telling stores to keep stocking and buying menthol, so there's going to be a lot of people caught out."
Asked about the concerns, a BAT spokesperson said: "We are confident our returns scheme, together with our new B2B combustible programme, focusing on our innovative product line-up, will further enhance our relationships with our independent trade partners."
Other store owners claimed Philip Morris was capping their returns to as little as three packs per store.
The manufacturer reiterated that it would impose a volume limit on returned products "on a case-by-case basis".
Philip Morris launches new menthol ban site for retailers
Supply issues
While most stores are reported by track and trace scheme administrators – De La Rue – to have successfully registered and received their codes, several shop owners reported seeing others in cash and carries unable to purchase track and trace stock, as they did not have the required codes.
Costcutter also confirmed the issue. The day before the ban, it warned it had "noticed a number of stores are still ordering old tobacco products".
A spokesperson for the symbol group said it was substituting or rejecting orders of non-compliant lines.
Retailers call on suppliers to buy back tobacco ahead of menthol ban
"Our challenge now is capturing the remaining retailers who haven't provided EOID and FID [codes] to us," confirmed Parfetts operations director Andy Whitworth.
While some wholesalers said they had no issues with the system, several national operators reported problems with the codes on the products "corrupting" and not being picked up by the European track and trace system.
One source at a national wholesaler said Imperial's lines were especially affected, but a spokesperson for the manufacturer described reported issues as "speculation".
Order your copy of Vape Retailer today, the leading vape magazine for the convenience sector. Click here for vape product news and category advice.