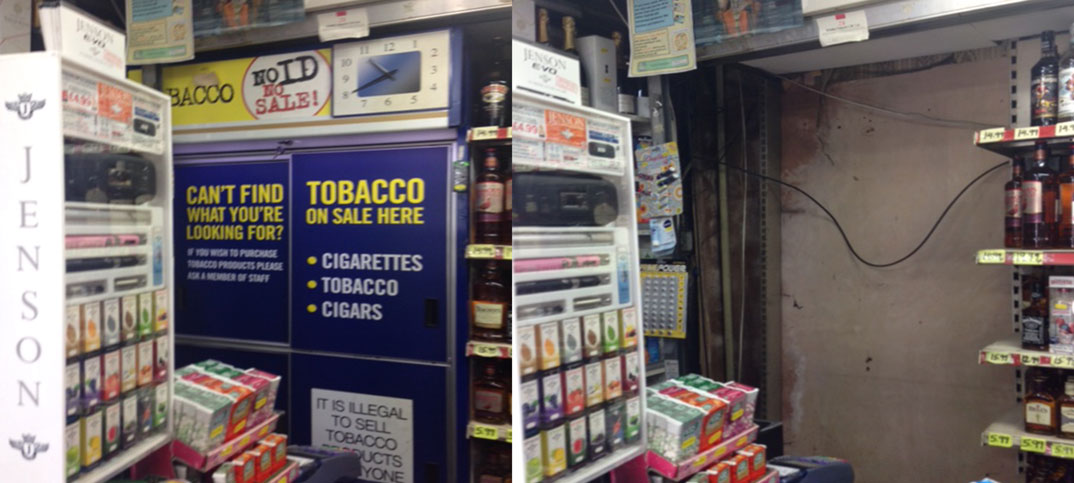 JTI has ripped out the gantry from a store caught selling illegal tobacco, marking the 25th time it has stepped in to deal with dodgy traders.
Ketan Patel of Premier Food & Wine in Willesden, north-west London, had his tobacco gantry removed after trading standards discovered he had been selling illicit tobacco.
He was ordered to pay costs of £2,600.
"If this type of crime continues, customers will lose trust in their local shops as the false impression grows that all of the independent trade is rife with 'dodgy cigarettes'," said Charlie Cunningham-Reid, JTI head of corporate affairs.
"Our commitment to support the actions of trading standards and HM Revenue & Customs is steadfast and we must work together to take a stand against illegal tobacco."
JTI has been removing gantries from retailers found guilty of illicit trading since October 2013.
Paul Baxter, NFRN chief executive added: "We applaud JTI's continued action in removing their support from retailers prosecuted for selling illegal tobacco. Any retailer who sells illegal tobacco in their store gives the rest of the sector a bad name.
"We encourage other suppliers to follow the lead of JTI."