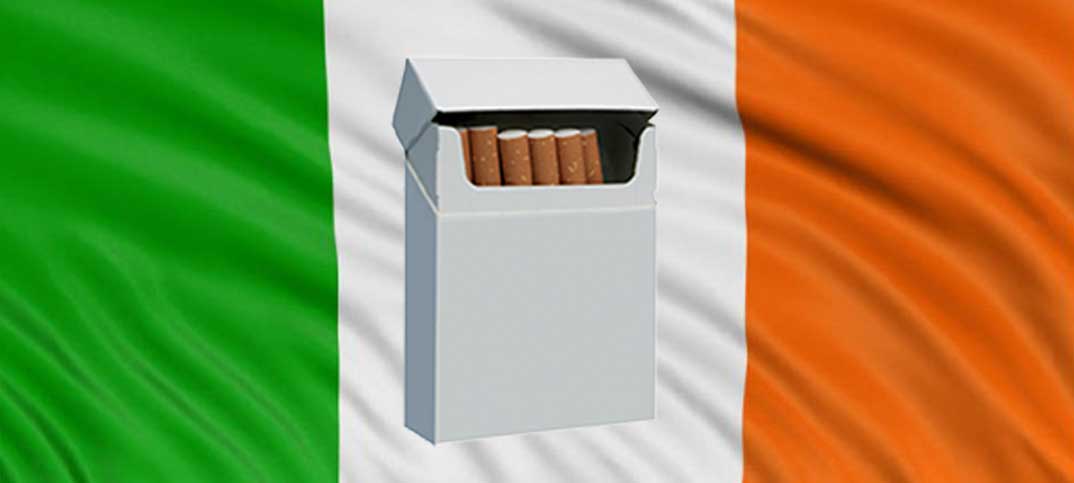 Ireland has become the first country in Europe to introduce tobacco plain packaging.
Despite the threat of lawsuits by JTI and Imperial Tobacco, the legislation was passed on Tuesday night and made the Republic the second country in the world to enforce the ban on branded cigarette packets.
Retailers in Ireland revealed their shock at the decision and anger that the law may increase illicit tobacco coming in to the country.
"Everything that has happened is going to help the illicit trade, the smugglers are just winning" said Martin Mulligan of Londis in Athlone. "I've seen with my own eyes people selling illicit tobacco, it's common place in the markets in Dublin. My customers say sorry to me but they can get it cheaper elsewhere."
Ireland's decision on the law was based on preventing them from smoking by being attracted by the "shiny, colourful cigarette packets" according to the minister for children & youth affairs, James Reilly.
Brand names will be small and used in a similar font on all packages.
NFRN president for the Republic of Ireland, Peter Steemers said: "Sales have dropped dramatically; my tobacco sales are 40% lower than before the recession. The price of cigarettes already encourages tobacco smugglers and counterfeit cigarettes. Plain packaging is just going to encourage these cheap illegal cigarettes."