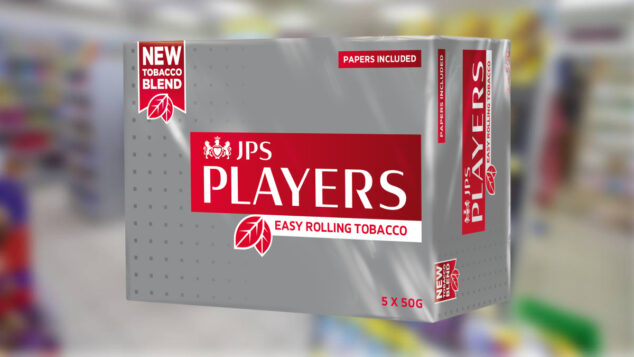 Imperial Tobacco has set an April launch date for JPS Players Easy Rolling Tobacco, a new line of roll-your-own tobacco.
The supplier said JPS Players Easy Rolling Tobacco has a more vibrant colour and lower levels of moisture, making it easier to handle and roll.
Lambert & Butler launches two new roll-your-own formats
It will be available to buy from 1 April in 30g and 50g formats, with respective RRPs of £11.95 and £19.60.
Chris Street, market manager for the UK at Imperial Tobacco, said: "Our research shows that consumers remain full focused on seeking out the best value from the tobacco products they buy. "This is especially true within the growing RYO segment, with the Economy sector accounting for just shy of half the market at 49.87%.
Imperial Tobacco secret shopper scheme under fire
"With JPS Players being a nationally well-known and trusted brand, we're confident this latest innovation will help retailers capitalise on the rising demand for quality tobacco products at great value price points."
To support the new product, Imperial will be running a National Ambassador Program with visits to approximately 481 retailers each month in more than 30 cities across the UK and Northern Ireland.
Read more product news