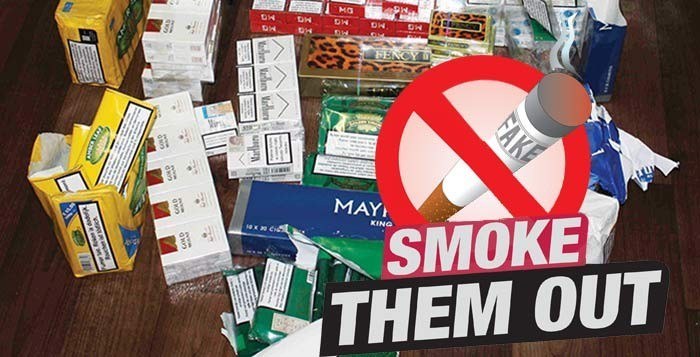 The black market for cigarettes has risen by 50% – the second highest increase in the EU – according to a study published today.
The KPMG report revealed counterfeit and contraband cigarette use shot up by 48% from 2013 to 2014, between 4.25 billion and 6.29 billion cigarettes. Researchers say that the illegal trade has lost the UK economy £1.9bn and the EU member states have lost an estimated €11bn in tax revenues.
Top 10 counterfeit and contraband EU countries by volume – UK is third
Urgent action has been called from trade associations to stop this Europe-wide illegal activity and to tackle the illicit tobacco sales in the UK.
"It is not just the Treasury that loses out when illicit tobacco is being sold, it also has a direct impact on responsible businesses selling duty paid tobacco products, who are less able to invest and grow as a result of the lost revenue," said ACS chief executive James Lowman.
"Ministers have made significant steps in tackling the illicit alcohol trade over the last two years, but they must now focus their attention on developing a robust strategy to stop the import and sale of illegal tobacco in the UK."
The latest actions further fuel Retail Express' Smoke Them Out campaign. The title is compiling a dossier of illicit activity to take to the highest level.
If you have any information about your business being damaged by the black market, please call Retail Express anonymously on 020 7689 3376.
Funded by Phillip Morris, JTI, BAT and Imperial Tobacco, the study claims that more than 56 billion illegal cigarettes were consumed in 2014 across the EU equating to 10% of total consumption.
The findings support retailers' concerns of the damaging effect the black trade will have on the independent channel, especially with the tobacco display ban coming into force last month and the introduction of plain packaging for next year.
Read more on the fight against the illegal trade.
James Barge, head of regulatory affairs for Philip Morris, said: "The illegal trade in cigarettes is not a victimless crime. It harms governments, taxpayers, consumers, and manufacturers. The only people that benefit from it are criminals."
Watch: WHO – Stop illicit trade of tobacco products 2015
Other key KPMG findings include:
One in two illegal cigarettes in the UK now comes from Poland, Pakistan or Belarus.

The illicit white brand Fest accounted for 40% of the total number of illicit whites in the UK.
The number of illicit whites has grown exponentially from virtually zero in 2006 to 37% of all illegal cigarettes in 2014.