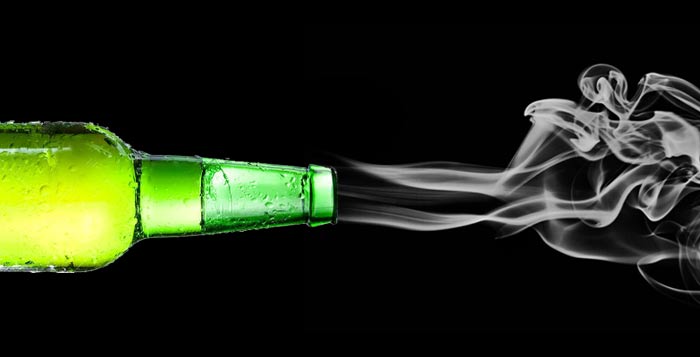 IT'S ALMOST as if it were planned. Spurred on by industry conversations around tobacco, and by Mars responding to the Government's plain packaging proposals, I wrote about alcohol regulation being a "smoking gun".
On the day that Retail Express hit stores, national newspapers were full of stories threatening the introduction of "tobacco-style" labelling on alcohol and potential restrictions on the number of licences that are handed out.
A lot of these reports spoke of the "£21bn cost of alcohol to society". This was immediately leapt upon by author and blogger Pete Brown. He knows his stuff. He was Beer Writer of the Year in 2009 and 2012.
That figure is completely discredited, he says. "If there has been an 18% fall in alcohol consumption since the figure was calculated 10 years ago, how the hell can the cost of that consumption to society still be as high as it was, let alone 'ever increasing'?"
There are problems with drink – but it does the Government no credit if they don't use accurate figures.
So what is the follow-up to this week's stories? We spoke to more than 20 suppliers to get their views.
About half of them directed us to the Portman Group for a response on their behalf. Nigel McNally of Brookfield Drinks – which bought Kestrel in 2012 and launched a lower-ABV variant last year – was most vocal. "What the industry desperately needs is a coherent strategy," he said.
A 'coherent strategy' is easy to say, but difficult to achieve. Isn't a coherent strategy what, in principle, we have as a result of the Portman Group and the Responsibility Deal? The industry has faithfully given itself targets – on labelling, or reduction of units – and met them.
Yet still we get calls for more action like those last week. "Scaremongering is not the way to go," says McNally. But it keeps happening, and it will keep happening.
We know all about tobacco because every supplier shouted about the impact, and warned retailers. At present, alcohol retailers are represented by one voice – and it's one that the Government aren't listening to.