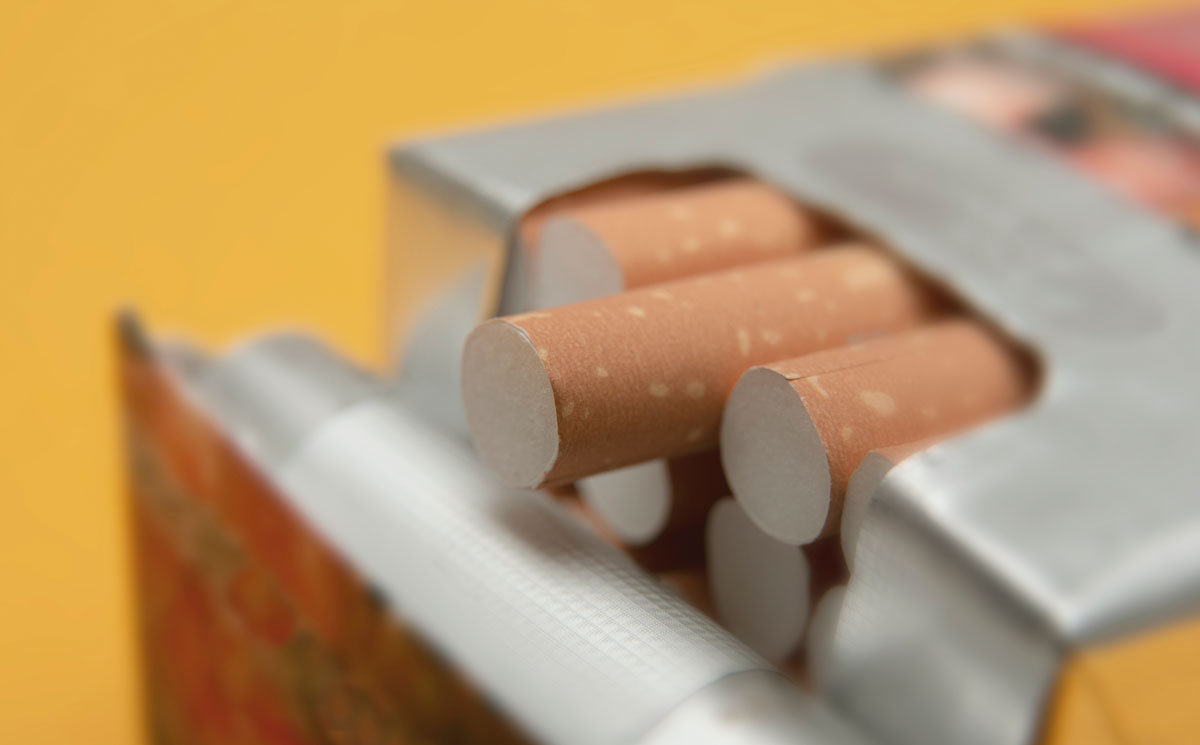 Retailers claim they are still sitting on hundreds of pounds worth of now-illicit cigarettes after being "missed" by tobacco suppliers during the initial returns phase of the menthol ban.
From 20 May last year, the sale of menthol cigarettes was banned by the government. Prior to the ban, suppliers JTI, Imperial, BAT and Philip Morris Limited (PML) pledged to take back and credit retailers for any non-compliant stock remaining once the legislation came into force. This was supported by communication sent to retailers, informing them of the returns process ahead of the ban.
However, six retailers across England reported to betterRetailing.com in August 2021 that they still have menthol cigarettes from PML and BAT, with some holding stock with a combined value worth several hundreds of pounds.
One retailer, who asked not to be named, said they had tried contacting PML to take back the illicit stock over the past year. "The cigarettes is money that I have not been able to use, especially over the two years. I've got around £800 [worth of stock]," they said.
"PML and BAT haven't credited me back. I've tried to contact PML's help desk. No one has come into the store for the last two to three years and I've seen no communication [about the take back process]. They have my records through track and trace. I've also been unable to resolve the issues through the help of my wholesaler."
The retailer added that a BAT rep told them it was examining ways it could resolve issues experienced with menthol take back.
Another retailer said they have never had a take back process conveyed to them. "I've had no contact with PML and not received any communication whatsoever. I'm part of the loyalty scheme, so they do have my records. I've got menthol cigarettes in a drawer somewhere in the shop," they said.
One retailer, who sold all their stock prior to the ban, added BAT and PML did engage with stores about the menthol ban, but criticised them for communicating "at the very last minute".
Despite concerns, BAT and PML pledged to support any retailers with the take back of any leftover menthol stock. BetterRetailing.com understands PML successfully assisted retailers with returns during the initial phase of the ban.
 A BAT UK spokesperson told betterRetailing.com that a second returns phase will be introduced at the end of the year.
"BAT UK carried out a significant menthol pack return exercise from September to December 2020. Retailers were asked to log on to a portal and share information on relevant stock so we would be able to pinpoint stores, quantities and brands impacted," they said.
"Despite our best efforts some of our retail partners appear to have been missed in this initial returns phase, we are sorry for any inconvenience caused.
"We always strive to work closely together with our retail partners to ensure a smooth transition through any kind of regulatory change. At the moment, we're assessing our options for a second returns phase towards the end of the year to support those who we sadly missed previously."
They confirmed BAT UK will contact retailers about the next returns phase as soon as there is confirmation.
A PML spokesperson added the company introduced a nationwide "Buy-Back" scheme from May to July 2020, which covered all plain packaging products with duty paid.
"Upon sign-up, retailers were able to return this stock via recorded delivery – at our cost – until 1September 2020," they said.
"Convenience retailers were also given the opportunity to stock IQOS for the first time, to help retain those menthol customers who did not use the ban to quit nicotine and tobacco products completely.
"PML has since fully committed to supporting the convenience channel and invested significantly to assist retailers stocking Iqos and Heets. Iqos has been the UK's number one smoke-free product for over a year now.
"We launched our new digital trade engagement platform to provide instant support and 24-hour Heets delivery, and an intuitive experience for our retailers with customer on-boarding now taking less than two minutes."