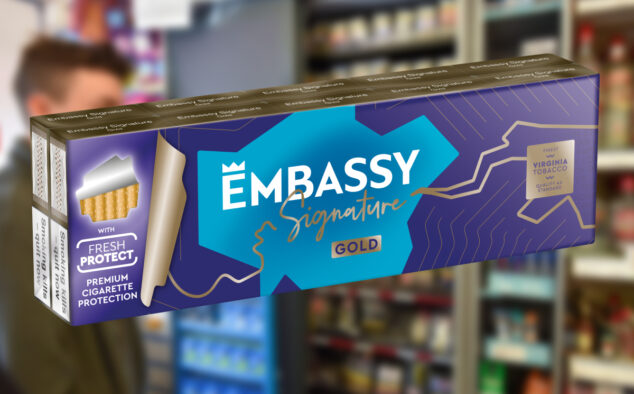 Imperial Tobacco has updated the packaging on some of its Embassy Signature varieties with new features.
The packs now include a resealable foil tab ensuring the last cigarette in the pack is kept fresh.
Chris Street, market manager UK at Imperial Tobacco, said: "Our new fresh protect Embassy Signature packs protection that can withstand the hustle and bustle of everyday life.
Imperial Tobacco to launch JPS Players Easy Rolling Tobacco
"Thanks to the new features, including a handy resealable tab and stronger box, the contents will remain just as fresh as the day the pack was first opened."
Available from July, the new 'fresh protect' packaging will feature on Embassy Signature Gold and New Crush varieties, which both come with an RRP of £9.50 for a pack of 20, and an RRP of £47.50 for a pack of 100.
Read more product news