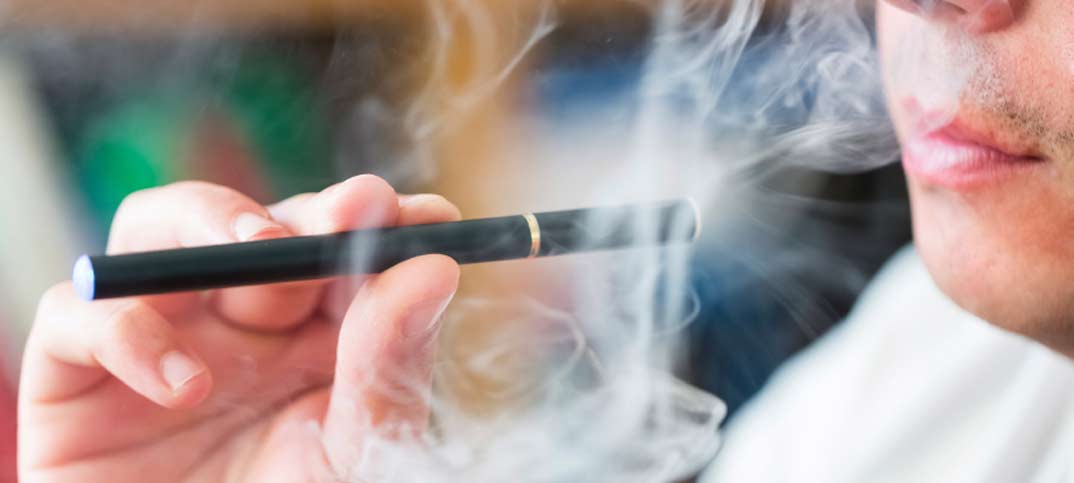 The e-cigarettes and vaping market is a young but thriving category which continues to grow at a fast pace. Here, two retailers explain how they're taking advantage and what they think the future holds for this sector
Jon Dudley
Shop: Boyatt News, Hampshire
Brands stocked: Nicocigs, including Nicolites and Vivid Vapours
Started stocking them: A couple of years ago, the NFRN was running an e-cigarette promotion and I felt they were worth a go
Average profits: £100 turnover a week, 40% margins
Thoughts: I currently stock e-cigarettes on counter units, but it's not ideal. When the display ban kicks in and the number of traditional cigarette brands inevitably dips, I'm thinking that I'll use the extra space for e-cigarettes and increase my range. E-liquids are definitely becoming more popular than disposables.
Jon Powell
Shop: The Newsagent, Newport
Brands stocked: Infinity Mist (previously known as Magic Mist)
Started stocking them: Last September, when there was only one little cart in Newport selling them and I was getting requests
Average profits: £200 turnover a week, 100% margin
Thoughts: I stock this particular brand because of its niche positioning and limited availability, which helps me stand out from the competition. This brand is one of the few e-liquids that contains 100% vegetable glycerine, whereas most contain propylene glycol or a mixture of both. When I was the only shop stocking it in my area last year I was making about £1,000 turnover every week. I believe that this category will become increasingly important, and soon I will probably increase my range. Imperial Tobacco has recently bought an e-cigarette brand, which its rep has asked me to stock.