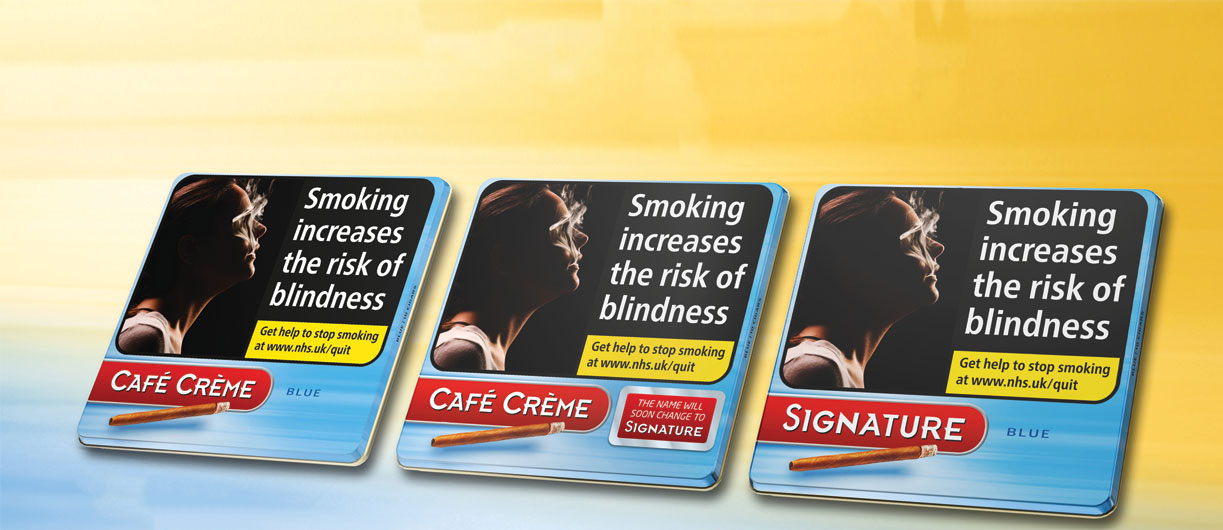 Scandinavian Tobacco Group (STG) has announced it will be changing the name of its miniature cigar brand Café Crème to Signature.
The new Signature brand name will be rolling out in stores from February 2019, and will include the launch of new packs from October which will feature an on-pack flash highlighting the name will soon be changing to Signature.
Each pack will also include an inlay inside the tin with additional details informing shoppers of the name change and reassuring them the cigars will remain the same.
Jens Christiansen, head of marketing and public affairs at STG, said: "The phased transition of the new name into the market will give retailers time to prepare their customers for the arrival of Signature next year to ensure no disruption to sales."
Read similar: Imperial Tobacco launches RYO brand Riverstone