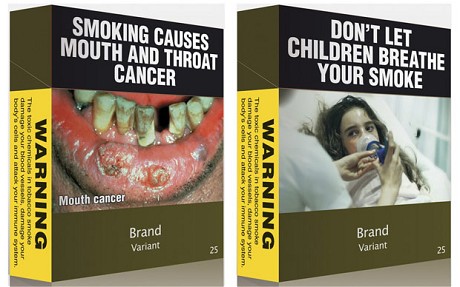 Retailers will need to become tobacco specialists to protect their businesses from the threat of plain packaging downtrading, experts have said.
Analysts have warned the industry will be hit by downtrading in the aftermath of the introduction of plain packaging as "price becomes increasingly important to smokers" resulting in the "value sector being expanded at the expense of premium".
"Price and what retailers can communicate about products are the only differentiation left as the display ban and plain packaging mean cigarettes can no longer be sold on visual display," Martin Deboo, consumer goods analyst at Jefferies told RN.
"There is a role for retailers to articulate different smoking experiences and for manufacturers to provide more product education for retailers."
British Brands Group director John Noble and Santa Fe general manager Alan Graham said due to the restrictions, retailers play an important role in providing expertise and information that can no longer be communicated to shoppers on packs.
Atul Sodha, of Londis Harefield, said: "When plain packaging comes in, we're going to become key for consumers. We've become the specialist, haven't we?"
The advice comes in the same week British American Tobacco, Imperial Tobacco, Philip Morris International and Japan Tobacco International (JTI) are in the High Court "defending their intellectual property rights".
They say the legislation will destroy their valuable property rights and render products indistinguishable.
It has been argued the regulation, which the government claims will stop more people from smoking, has not been proven to work in Australia and will not work in the UK.
Daniel Torras, JTI UK managing director, said: "We and others have repeatedly made clear to the UK government that this branding ban is unlawful. It will infringe our fundamental legal rights under UK and EU law without reducing smoking."
The six-day High Court hearing began on Thursday last week, with a judgement expected next year.