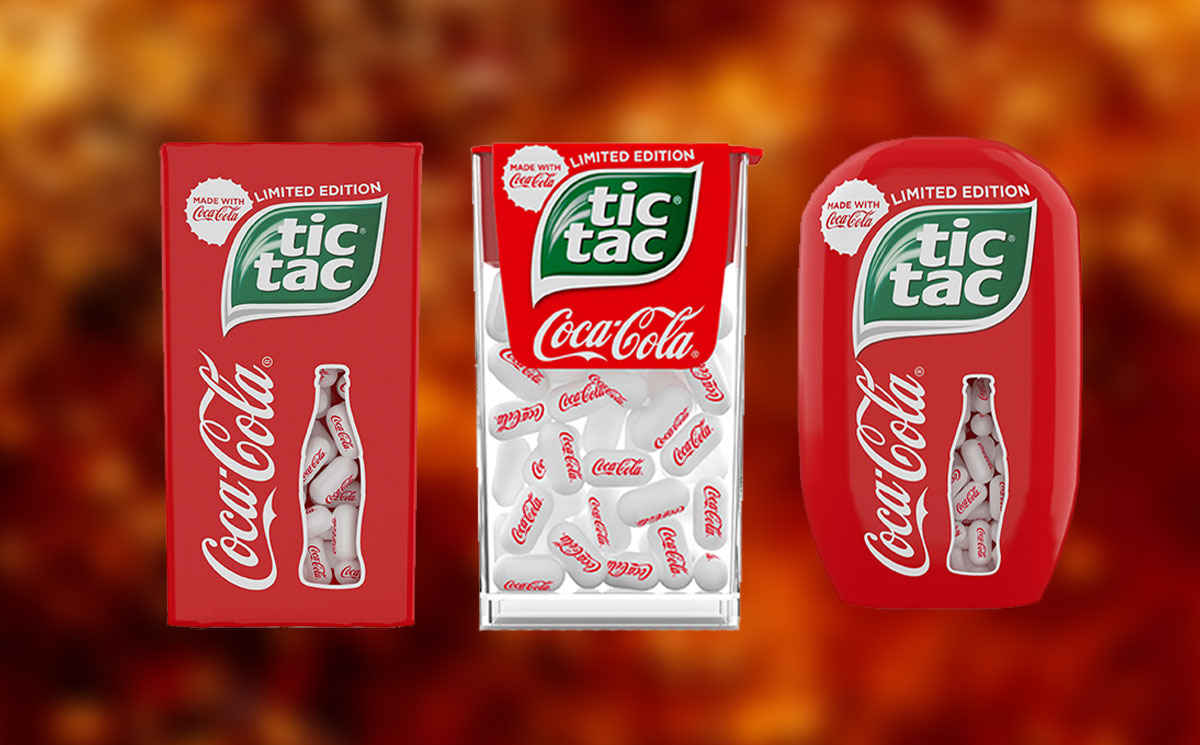 Available now to convenience retailers for a limited period, Ferrero has teamed up with Coca-Cola for a new Tic Tac launch.
Tic Tac Coca-Cola has an RRP of 62p for the 18g pack, £1.41 for the 49g pack, and £2.70 for the 98g pack, and comes in case sizes of 24x18g from Sugro wholesale members.
Ferrero launches new products under Kinder and Tic Tac brands
It will be available for three months over the summer in more than 70 countries and will be supported by a marketing campaign.
Ferrero says that the launch comes on the back of a 4% growth year on year for the Tic Tac core range.
Read more product news