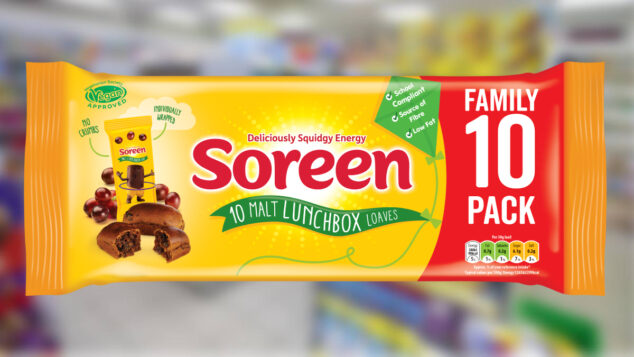 Malt loaf manufacturer Soreen has launched a new 10-pack of Malt Lunchbox Loaves.
The individually wrapped loaves were previously only available as a multipack of five since they launched in 2012.
Soreen Chocolate & Orange Spring Mini Loaves return for Easter
Soreen told betterRetailing that it hopes to make the new pack format available to independent convenience and wholesale in the next three months, following a launch in Tesco with an RRP of £2.
The supplier says it has doubled the number of loaves in the new pack to give shoppers more cost effective shopping options.
Maryland Minis get moving on-pack promotion returns
Liz Jacobs, head of marketing at Soreen, said: "We identified that almost half of our Lunchbox Loaves shoppers were purchasing more than one pack a week in order to meet their consumption needs. To make their lives easier, we made the decision to launch our new 10-pack, so that parents could not only shop more cost effectively. This means that their children can access healthier snacks every day, whether that be as part of their lunchbox, or as an after-school snack."
Additionally, Lunchbox Loaves are now vegan friendly, alongside the majority of Soreen's product range.