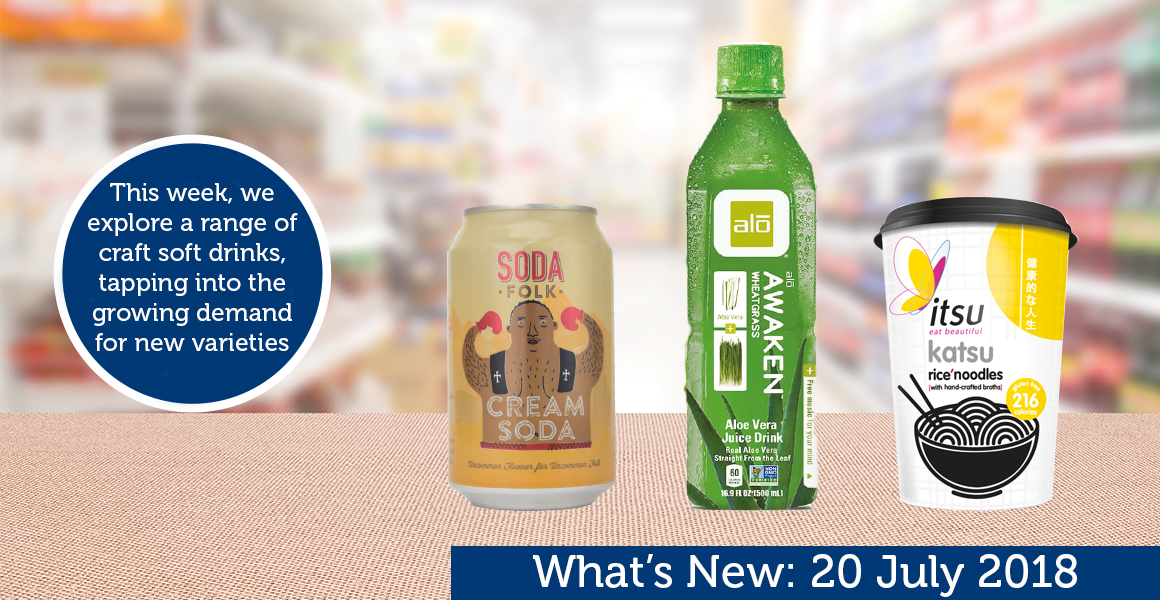 Focus: Soft drinks
With changing attitudes in the soft drinks market, offering healthier and craft options can be one way to keep interest afloat and increase sales
Alo Awaken
Alo Awaken's Wheatgrass & Aloe Vera drink combines the health benefits of wheatgrass and aloe vera in one drink, to support a healthy and active lifestyle.
RRP £2.29
Contact info@alodrink.com
Soda Folk's Cream Soda
Soda Folk's Cream Soda allows shoppers to enjoy an American-style craft soft drink. It is made using Madagascan vanilla extracts and has a creamy and smoky taste.
RRP £1.20
Contact iken@sodafolk.com
Appy Kids milk
Appy Kids Co's dairy line is approved by Red Tractor and the Vegetarian Society, and comes in a variety of flavours: Whole Milk, Strawberry, Banana and Chocolate.
RRP £1
Contact lisa@appyco.com
Urban Fruit Smashing Strawberry Snack
Urban Fruit's Smashing Strawberry is a baked fruit snack that contains no sugar or preservatives, making it an option for parents looking for something their kids can take to school.
RRP 99p
Contact hello@urbanfruit.co.uk
Nakd Tangy Lime Raisins
Nakd's Tangy Lime Raisins can be bought as a snack to eat throughout the day or to be included in school lunchboxes. They also count as one of your five-a-day.
RRP 49p
Contact sean@naturalbalancefoods.co.uk
Gnaw milk chocolate bar
Gnaw's artisan chocolate bar, with cranberries, raisins, granola and seeds, is handmade in Norfolk and uses locally-sourced ingredients and natural flavours.
RRP £1
Contact wholesale@gnawfolkchocolate.co.uk
Dapple apple juice
Dapple apple juice is a sugar-free, carbonated soft drink with 100% recyclable glass packaging. It appeals to customers looking for a natural apple juice.
RRP £1.19
Contact bilal@drinkdapple.com
Itsu Katsu Noodle Cup
Itsu's Katsu Noodle Cup is a filling rice noodle dish with a katsu-inspired broth. It can be ranged near the front of the store to attract people looking for a hot lunchtime meal.
RRP £1.99
Contact ganan.kanagathurai@itsu.com