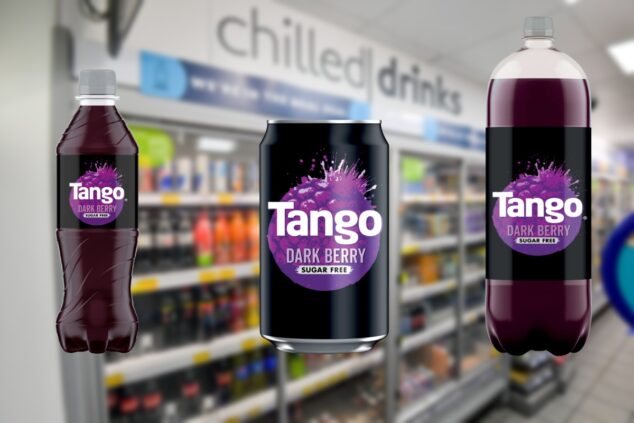 Britvic has announced its adding to its Tango sugar-free range, with the launch of Tango Dark Berry.
Available from 8 March, retailers can stock Tango Dark Berry across all formats, including 500ml in standard (RRP £1.45) and £1 price-marked packs, 330ml cans (RRP 67p), 2l bottles (£2.59) and six-can multipacks (RRP £3.49).
 The launch follows the brand's relaunch of the Tango range in 2019, which is now worth £15.4m and bought by 2.5 million shoppers.
Britvic branded tonic water exclusive to convenience
According to the supplier, the Covid-19 pandemic has accelerated health trends, with the value of low-calorie drinks up by 7.7% within total soft drinks. Sugar-free choices are growing in the fruit carbonates segment too, growing by 18% in the past two years.
Tango Dark Berry will be supported with a digital campaign and in-store support to drive trial and awareness. The brand will also feature on TV, video on demand and digital from May and will feature the return of Tanguru.
'Next-generation energy' with the launch of Rubicon Raw
Phil Sanders, out of home commercial director, Britvic, said: "Tango Dark Berry sugar-free is launching in a range of formats, offering convenience stores a number of options to meet new consumer demands. Therefore, the new flavour will be available in 6 can multipacks and 2L bottles to share within the household. For impulse purchases it is also available in singles, with the addition of a £1 PMP 500ml bottle, to show everyday value to customers.
"We have seen tremendous growth in no-sugar soft drinks, demonstrated by the strong performance of our existing Tango sugar-free range. Sugar is a key consideration for shoppers, with 33% trying to reduce it in their diet by purchasing sugar free soft drinks."
Read more product news