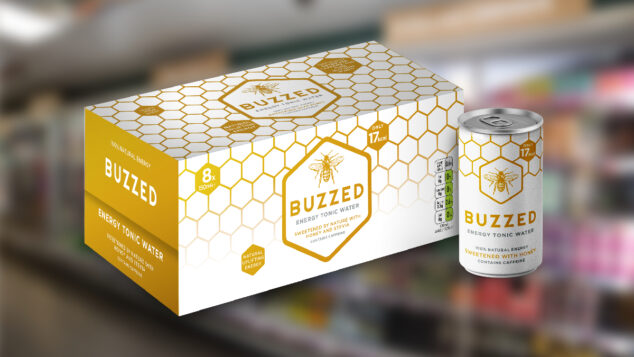 New drinks brand Buzzed has launched what it claims is the world's first energy tonic water.
According to the startup, the drink's caffeine source is 100% extracted from natural plant sources, as opposed to the synthetic caffeine found in most leading energy drinks.
However, it still contains more caffeine per 100ml than the UK's leading energy brand. All of its ingredients are produced in the UK and it is sweetened with blossom honey and stevia.
Aqua Libra expands lineup with Blood Orange & Mango variety
The drink's launch comes as tonic water is one of the biggest growth drivers in adult soft drinks according to Kantar. Additionally, 70% of consumers have become more attentive to natural ingredient claims over the last 12 months.
Buzzed is available in cases of eight 150ml cans with an RRP of £5.50. Retailers interested in stocking the brand ahead of spring and summer can contact sales@buzzedenergy.co.uk.
The launch is being supported with a six-figure marketing spend that will see the brand have a presence at "key summer events" to drive awareness.
Read more product news