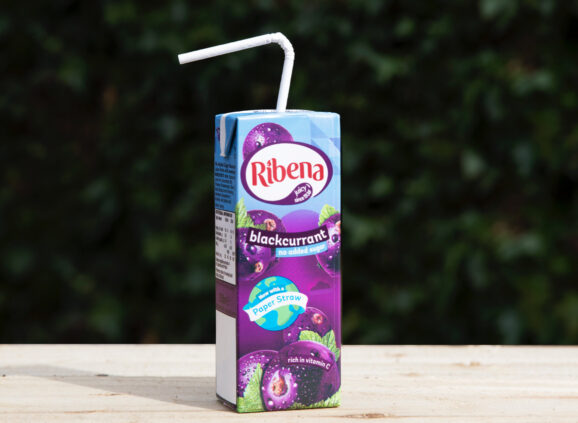 Following a successful trial in Tesco stores last year, Ribena has confirmed that it will now stop using plastic straws for its cartons.
The move to paper straws is estimated to save 16 tonnes of plastic each year and comes ahead of a government ban on pack straws attached to cartons, which is set to come into force in July.
Ribena brand owner Suntory Beverage and Food GB&I (SBF GB&I) is targeting 100% sustainable packaging by 2030 and the company is aiming for a full roll out of the paper straws across the supply chain by April.
Ribena now 100% recyclable in new package design
"Developing a bendable, durable paper straw, hasn't been easy but recycling it should be," said Jo Padwick, 
business transformation manager at Suntory Beverage & Food GB&I. "We've conducted hours of consumer testing to make sure our new paper straws can puncture the carton, that they don't become soggy, and that Ribena lovers enjoy the feel of sipping from them."